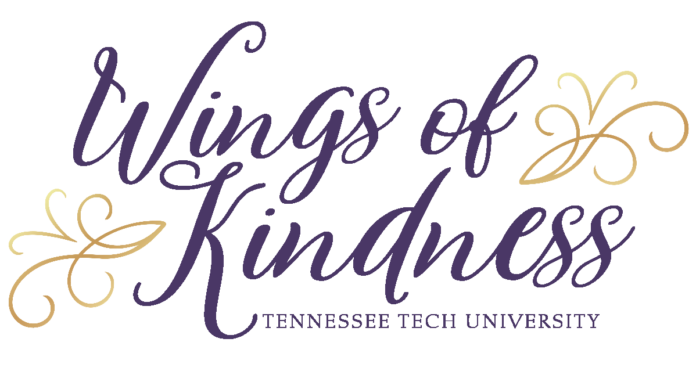 Kindness matters! It makes a difference. It may be simple, but it's a really big deal. It doesn't cost a dime, but the ROI is huge. And it's clear that in our world today we need kindness more than ever.
Tennessee Tech is known for its basic sense of values, work ethic, and culture of kindness.  I am excited to share this blog with Tech First Lady Kari Oldham to announce a special initiative to recognize those among us who demonstrate kindness to others in various ways.  Since this was Kari's idea, I am going to let her describe it in her own special way.
From Kari Oldham
As Tech First Lady I continually am impressed not only with how talented and smart our students are, but even more with the kindness they demonstrate on a regular basis. These are often simple acts such as opening a door for someone, taking time to say please and thank you, making eye contact and smiling, paying an unsolicited compliment, helping campus visitors feel welcome, or cleaning up someone else's mess. These are simple but selfless acts that powerfully demonstrate the importance of someone other than self. Maya Angelou put it this way, "I've learned that people will forget what you said, people forget what you did, but people never forget how you made them feel."
Throughout 2020, Phil and I will acknowledge many among us who have demonstrated a culture of kindness to others both on and off the Tech campus with the special recognition of Wings of Kindness. We were pleased to give the first Wings of Kindness recognition to Jake Hoot, Tech alum and recent winner of NBC's The Voice. We will be announcing others in the near future.
You will soon be seeing Wings of Kindness signs around campus to remind us all of the importance of being kind. This week we will enjoy Valentine's Day and next week, Feb. 17-23, is National Random Acts of Kindness Week. Let's make a special effort over the next few days to show kindness in everything we do. The amazing thing about acts of kindness is that they not only benefit the recipient and giver, but they are also highly contagious to everyone else.
Let's choose positive over negative, love over hate.  Let's choose to smile, not frown.  Let's CHOOSE TO BE KIND.
WingsUp! #WingsofKindness
Phil and Kari