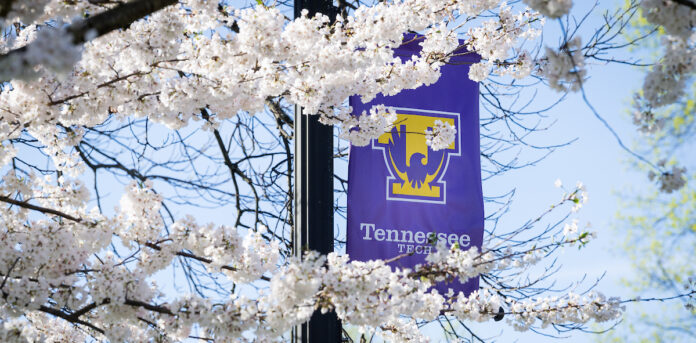 When Tennessee Tech introduced its strategic plan, Tech Tomorrow, in summer 2018, it was a blueprint to provide the university with a clear strategic direction by establishing four overarching strategic goals:
Education for Life
Tennessee Tech provides education that unleashes the potential and passion within our students and prepares them for successful careers and culturally enriched lives. Tech also provides educational opportunities, programs, credentials, and degrees to fuel the lifelong learning necessary for enduring achievement.
Innovation in All We Do
Tennessee Tech innovates in all we do, embracing and deploying our technological foundation in our education, research, service, and stewardship.
Exceptional Stewardship
Tennessee Tech is committed to optimizing resources and continuously improving effectiveness, efficiency, and return on investment for students.
Engagement for Impact
Tennessee Tech fosters partnerships with government, business, and non-profit organizations to advance economic and workforce development, create and disseminate knowledge, serve the public good, and generate cultural impact.
Little did we know that one of the early results of Tech Tomorrow would be so needed when the pandemic struck in early 2020.
Through the strategic plan's implementation, Tech identified a clear need: additional instructional designers in our Center for Innovation in Teaching and Learning to enable us to move forward in enabling faculty to continue to innovate in both face-to-face classes and to bolster the university's online offerings.
When the pandemic forced us to go to an entirely online university, we had staff in place to help us achieve that monumental task, thanks to the efforts of faculty and staff members who took on the challenge of helping to build the Tech of tomorrow.
During this time, we also more tightly embraced "It's Personal" as our approach to individual students and their needs. And we began to focus on The Wings Up Way as our promise to put people over process.
As we enter the midpoint of the Tech Tomorrow plan, we are in a moment of transition.
I want to thank the first four faculty leaders of the Tech Tomorrow working groups, as well as the more than 50 faculty and staff members who made up these groups, for their work. The four leaders – Ed Lisic (Department of Chemistry), Jason Beach (Department of Curriculum and Instruction), Ann Davis (Department of Accounting) and Bedelia Russell (Whitson-Hester School of Nursing) – put all of their expertise and talents to use in helping to implement the Tech Tomorrow plan in a way that positively impacted our students.
The first working group leaders have all taken on new roles as part of the University Budget Committee, and four new leaders have been named to continue the important work of strengthening the Tech of tomorrow:

Lenly Weathers, associate professor in the Department of Civil and Environmental Engineering; Education for Life group
Holly Anthony, professor in the Department of Curriculum and Instruction; Innovation in All We Do group
Tom Timmerman, professor and chair of the Department of Decision Sciences and Management; Exceptional Stewardship group
Jeremy Blair, assistant professor in the School of Art, Craft and Design; Engagement for Impact group
I now challenge you to re-engage with the Tech Tomorrow plan. Spend some time at the Tech Tomorrow website and then share your Tech Tomorrow ideas via the form that is accessible on the website.
Next time, we will look at some major news and accomplishments that have come out of Tech Tomorrow.
Wings Up,