The working group efforts aren't the only way Tech Tomorrow has impacted the university. Offices and colleges across campus took the four strategic goals to heart and looked for ways that their units, both academic and administrative, could help move us forward.
Institutional Dashboard: The Office of Institutional Assessment, Research and Effectiveness launched its data dashboard as a way to make Tech's institutional data more readily available to all faculty and staff members. While the need for accessible data was identified in the implementation process, it was Academic Affairs' leadership in reorganizing what were formerly three separate offices, and IARE, working with ITS, that created this valuable tool. https://www.tntech.edu/iare/institutional_research/institutional_dashboards.php
Career Readiness Certifications: The Center for Career Development developed the GOLD and PURPLE Career Readiness Certification programs, which have been re-designed and expanded since their creation. Based mostly on the National Association of Colleges and Employers (NACE) Career Competencies and George Kuh's High-Impact Practices, the programs help students identify where their skills are being developed and how to better communicate those skills to employers. https://www.tntech.edu/career/students/career-ready.php
Handbook for new academic program creation: The Office of the Provost created a handbook for new academic program creation that has helped to streamline the new program process.
TechExpress: ITS developed and launched TechExpress, a customizable information delivery portal, to help students, faculty and staff easily find and access the services and information they need in an efficient manner.
LinkedIn Learning: LinkedIn Learning is an online learning portal offering video courses in multiple fields, and is available free to all Tech faculty, staff, and students. Whether it is for professional or personal development, or embedded content in an academic course, this resource is a valuable resource to the campus community.
Embedded certificates and minors: The colleges of Business, Education, and Interdisciplinary Studies have added and embedded certificates as part of their graduate programs to help students gain a career advantage. There are also embedded undergraduate certificates, both college-based and interdisciplinary, such as our Service Learning and Innovation & Entrepreneurship certificates.
Tennessee Tech Master Plan: Tech's new Master Plan, which was recently approved by the Board of Trustees, utilizes and is aligned to the Tech Tomorrow strategic plan.
And, in all likelihood, there are many more that just haven't been documented yet. Our campus is filled with innovative doers, and I am sure there are other efforts happening on campus that are embodiments of the Tech Tomorrow strategic plan that we simply haven't heard about. We want to catalog all of the different actions that are being done. If you have something that you think should be on the list, please contact Dewayne Wright, executive director of strategic planning, at dawright@tntech.edu or strategicplanning@tntech.edu.
Wings Up,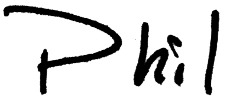 Learn about Tech Tomorrow then share your ideas or what you are already doing via https://tntech.co1.qualtrics.com/jfe/form/SV_5pThNQkBDrPW1M1.