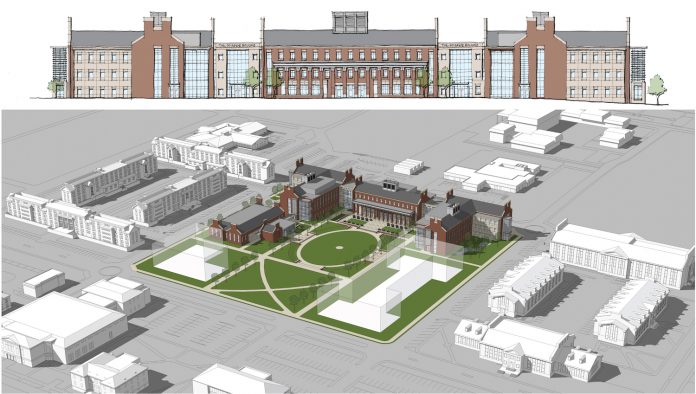 As the beautiful fall colors filter onto campus along with seasonable temperatures, we are enjoying another exciting Homecoming week. As usual, the week is full of elections, student activities, concerts, alumni reunions and, of course, ball games. The reunions, particularly, cause us to reflect on Tennessee Tech "back in the day." We enjoy retelling and hearing the great stories of times past.
However, I am most excited this Homecoming to share a glimpse of Tennessee Tech Tomorrow with the official ground breaking for the new laboratory science building. The ceremonial groundbreaking will be held at 3 p.m. in the construction lot across from Southwest Hall. I encourage everyone to attend this historic occasion.
For over two years, faculty in chemistry, biology, earth science and physics have worked along with the architectural team to design this exciting new signature facility. At approximately 160,000 square feet it will become the largest building on campus. It will also be the first LEED-certified building on our campus, indicating our commitment to environmental sustainability. And yes, the architectural design is consistent with the traditional Georgian architecture that our beautiful campus is known for.
However, the impact of this facility will transcend its size, sustainability and style.
When finished, it will be obvious that our science faculty worked with the design team to create special and unique student learning environments. But in time, you'll also see how the entire project challenged our faculty to think bigger and more creatively about how and what they teach. The ultimate winner in all this is, of course, our amazing students.
I thank and congratulate all the faculty who have put so much time and creative effort into this project. Your legacy will live long after your time at Tech is finished, through the lives of those future students inspired by this new facility. That is what Tennessee Tech Tomorrow is all about.
Go Eagles! #WingsUp
Links