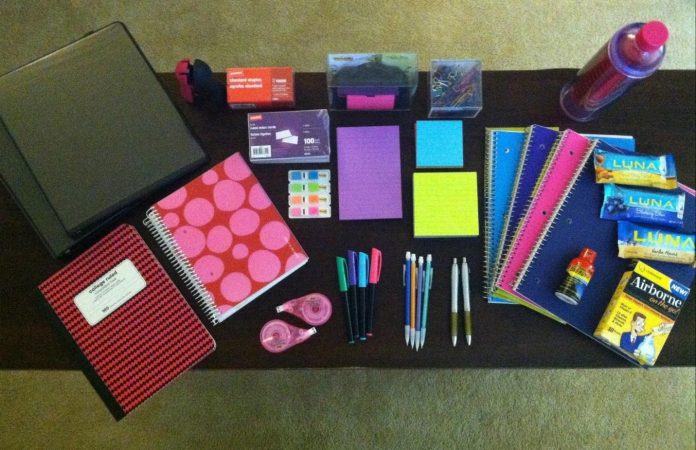 Gone are the days of sleeping late, partying early, and attending only half of your classes.
You are now a graduate student and the expectations are just a bit higher. It's time to step up your game and be prepared in every manner speaking. So why not ensure you have all the essential items you need to succeed in grad school with you at all times.
Purchase a Lightweight Laptop
Do you want to show up to class taking notes in a notebook or a monster of a laptop? Bite the bullet and get yourself a super lightweight, easy to transport laptop or tablet hybrid. Make sure you can type on it easily and it gets good battery life. This is the single most important tool you can invest in that will help you stay organized and on top of your work throughout your grad school experience. Plus you'll just look cooler and more in the know if you take the time to research this purchase and make a great investment. Visit PC World for reviews and comparisons.
It's all in the Bag
Once you have your laptop purchased, find yourself a great bag. Look for something that suits your personality while at the same time presents a professional image. Take time with this purchase and check out different bags. Find one you love that also has the right amount of compartments and space to help keep you organized. You want to be able to access whatever you are looking for quickly.
Yes, You Need Business Cards
You are going back to graduate school to become a professional. One of the most significant things you can gain during the experience is an enhanced network of friends in your field of interest. Take advantage of your time there and be sure to let people know who you are. You can get business cards in a lot of places but probably the easiest and least expensive route for professional looking cards is VistaPrint. Take the time before you begin class, to put your details together in one of their great business card templates. Make sure you have a strong and professional email address for this purpose.
Other Tech Gadgets
You will find it invaluable to have with you an ipod, headphones and a USB stick. Music during downtime, or to block out unwanted noise while studying is great, but you can also use it to listen to audiocasts regarding all kinds of subject matter. If your phone works just as well as an ipod, save the room in your bag, but don't forget about the headphones. A USB stick will be incredibly helpful in sharing files, notes and assignments with your classmates. Buy some that are inexpensive and have a few handy at all times that you won't mind lending out. Try to get the ones with attached covers so you never have to worry about losing that part of it.
Band-Aids, Cough Drops & Advil Oh My!
Chances are that you, or one of your classmates, will require these items at some point in the upcoming semesters. There is nothing worse than having to sit through a long class with a pounding headache or persistent cough or having to go out of your way to find a band-aid. Aside from your own well being, this is an opportunity to be prepared. Be the person that people go to if they need help. It's just one more way to build up your network of friends and acquaintances.
A Water Bottle…and Not the Kind That Ends up in Landfills
It is a given that your time in grad school will be incredibly busy and very stressful. Throughout the experience, it's important to make sure you take care of yourself. One of the easiest and best ways of doing this is to stay hydrated. Most of us don't drink nearly enough water and this is worsened by stress and busy schedules. Make a point to have a refillable water bottle with you at all times and stay hydrated so you can be at your best throughout the day.