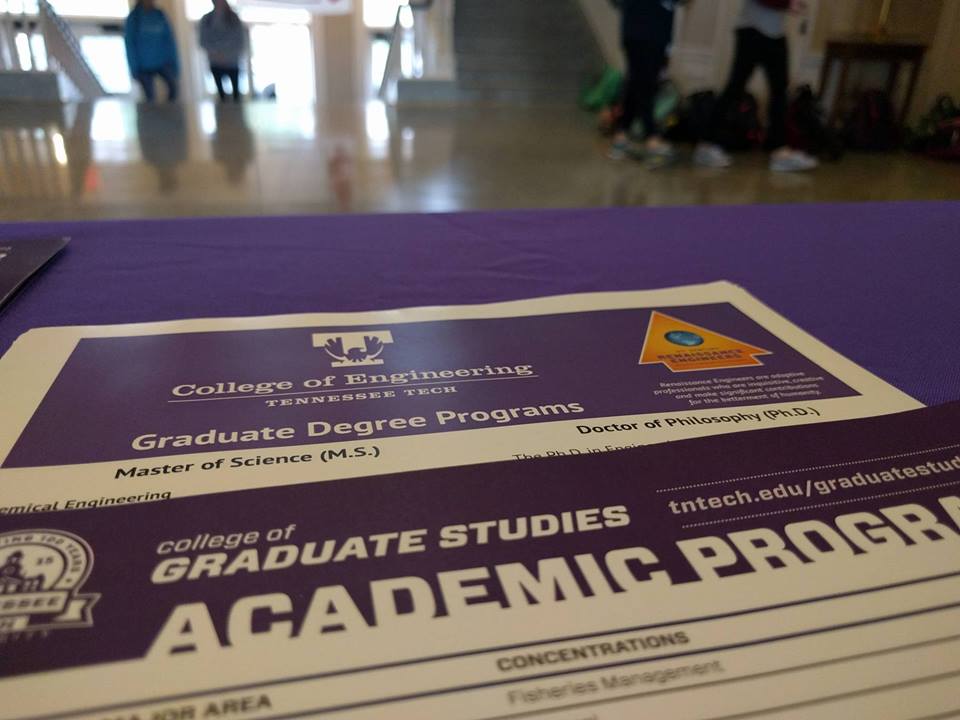 Find out what it takes to be a graduate student by attending a Graduate Studies Information Session! Each semester we help you get ahead with your application by hosting an event that keeps you in the know about graduate school.
This month Graduate Studies representatives and several graduate students will be available to talk to you, one on one, about available programs, application processes, financial assistance, and overall admission. You'll also find out how long it takes to get a a degree and what GPA may be required.
Two sessions will be available: March 30th from 11 a.m. to 12 p.m. and another will be hosted at 3 p.m.. The sessions will take place in Johnson Hall Auditorium, remember, snacks and prizes will be available during the session!
Can't attend a session, no problem! Our office is always open to perspective students who have questions about their future career as a graduate student. Our office is in Derryberry Hall 306 or you can call us at 931-372-3233!