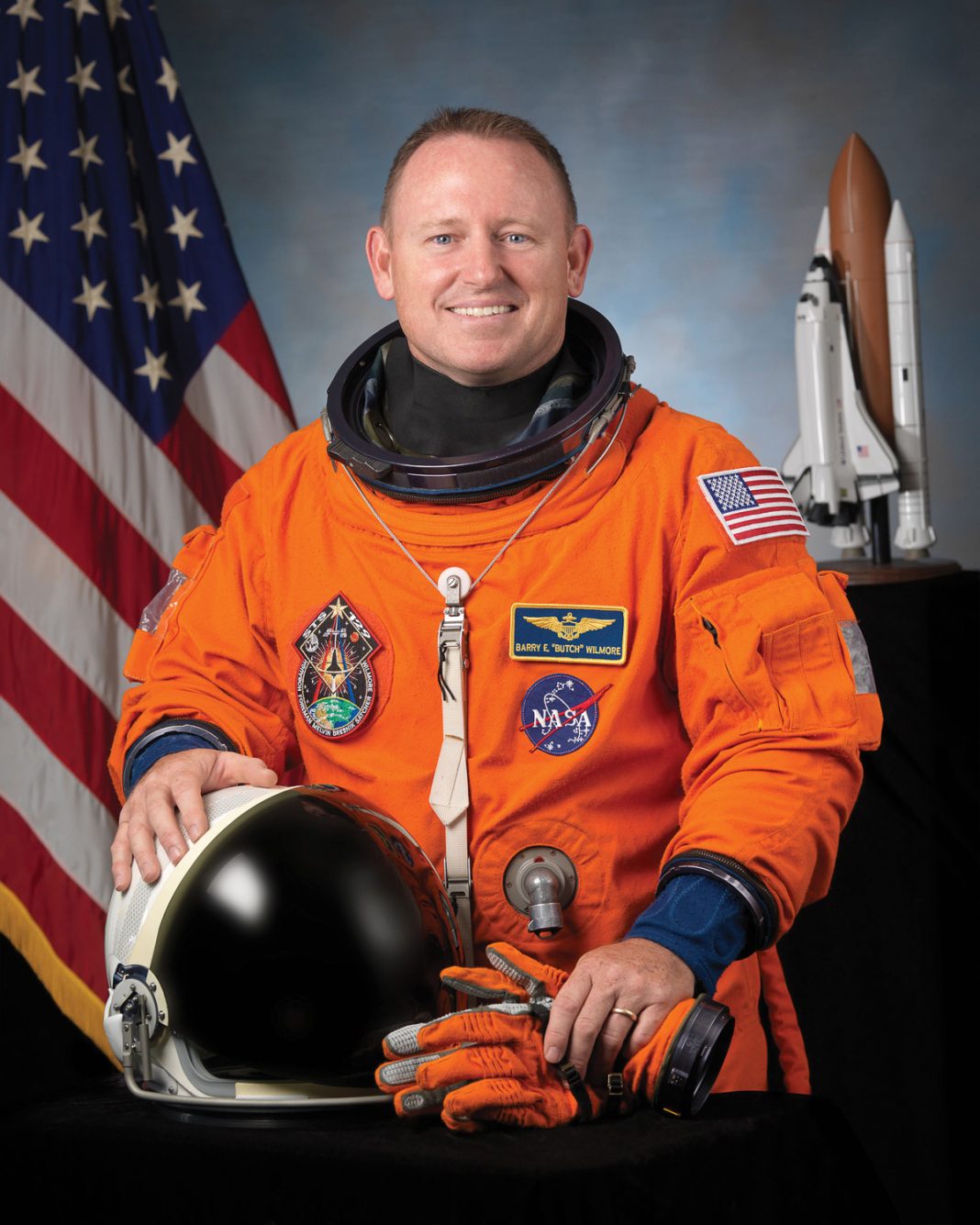 Barry Wilmore has flown jets, piloted a space shuttle and spent time in a space station, but winning the NCAA's highest award has left the former Golden Eagle football player and one of Tennessee Tech's most famous alumni almost speechless.
Wilmore, ('85,'94 electrical engineering), has been honored with the Theodore Roosevelt Award — the NCAA's highest honor for an individual. "I think 'shocked' is the most applicable adjective to describe how I felt when I found out I was receiving the award," Wilmore said. "When I saw the list of past recipients, I said, 'I have to do something with my life now.' How can you feel worthy enough when you look at who has won this award?"
Past recipients of the "Teddy" include four presidents — Dwight Eisenhower, Gerald Ford, Ronald Reagan, George H.W. Bush — as well as fellow astronauts John Glenn and Sally Ride, General Omar Bradley and such sports figures as Arnold Palmer, Jesse Owens and Tony Dungy.
"Barry demonstrates how heroes can be humble, and how an extraordinary life can come through preparation, perspiration and opportunity," Tech President Phil Oldham said. "As a Tech athlete, he faced challenges, including a knee injury that kept him out of the Navy for a time. He chose to go to graduate school and use his eligibility to play another year of football, becoming stronger and more resilient. His accomplishments in space are well documented, but I'm glad this award showcases how the ideals he held as student-athlete helped him become a great example to others."
A native of Mt. Juliet, Tennessee, Wilmore played football at Tech from 1982 to 1985.
Wilmore first joined the Golden Eagle football program as a walk-on under coach Don Wade. He was elevated to the starting role at defensive end for the final three games of the season.
A knee injury and subsequent surgery brought about a redshirt season in 1983 under new coach Gary Darnell.
After earning his bachelor's degree in electrical engineering in May, he returned to the Golden Eagle roster as one of the university's first graduate student- athletes and made the switch to outside linebacker for the 1985 campaign.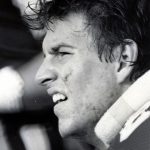 It was during his final season that Wilmore established himself in the Tech record books and reaped several post-season honors for his talents both on the field and in the classroom.
He was voted Academic All-District and named to Leonard's All-America team. He was also selected as the Robert Hill Johnson Award recipient and won a Scholar-Athlete Award from the National Football Foundation and Hall of Fame.
"The whole process of school and sport was vital for having a worthy life," Wilmore said. "The rigor of the academic process combined with football and the discipline that comes along with playing a college sport and majoring in electrical engineering and the character that is required to play that sport at the level is should be played and represent the university while I was there, set the foundation for the rest of my life."
Wilmore has served his country in several capacities. He was a Naval officer and pilot before becoming an astronaut for NASA. He piloted the Space Shuttle Atlantis and was a commander of the International Space Station. Inside the space station, Wilmore showed his purple pride by donning a Tech football jersey and cap while tossing around a Tech football.
"Barry Wilmore is an excellent example of the exceptional student-athletes that have worn the purple and gold," said Mark Wilson, Tech's director of athletics. "He has been a shining star for Tennessee Tech Athletics since he stepped foot on campus and had always promoted his alma mater and shown great pride being a Tech football student-athlete. Earning this prestigious NCAA award places him in the highest class of NCAA student-athletes and provides Tennessee Tech affiliation with wonderful men and women who have meant so much to intercollegiate athletics and our great country."
The 56-year-old Wilmore has received numerous medals, honors and awards during his lifetime. Among those include the Navy Meritorious Service Medal, Air Medal, Navy Commendation Medal, Navy Achievement Medal, being inducted into the Tech Sports Hall of Fame in 2003, honored as a 2010 Engineer of Distinction by Tech's College of Engineering, and receiving a honorary doctorate from Tech in 2012. Now he can add the "Teddy" to his long list of accolades.
"I look at my life. There have been some unique opportunities the Lord has made available," Wilmore said. "He deserves all the glory. If that puts me in a position for people to recognize me in this fashion, that's great. But, I'm absolutely floored by it."