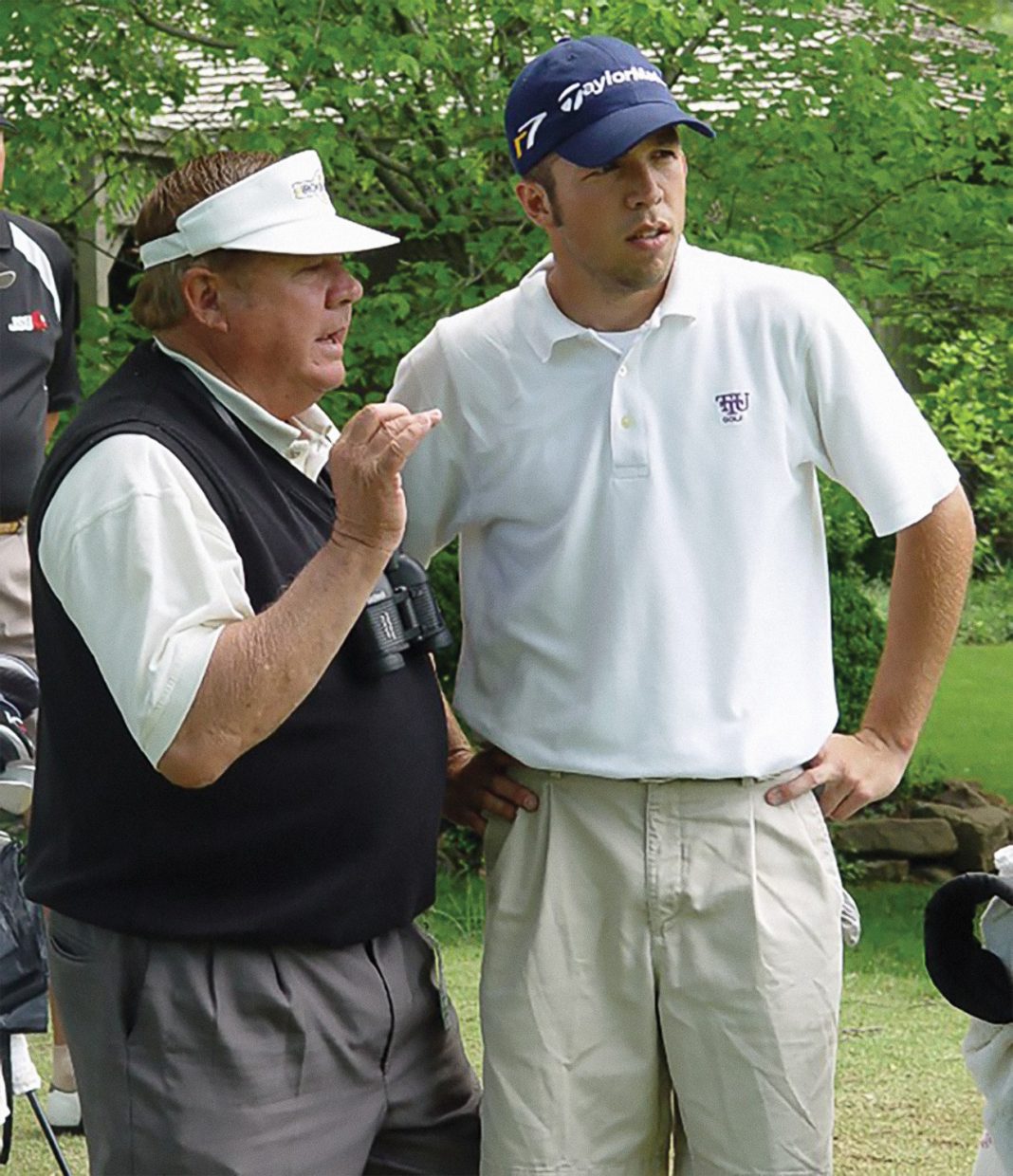 As a player, coach, teacher and owner of Ironwood golf course, Tennessee Tech alumnus Bobby Nichols made a profound impact on the golfing community during his lifetime.
As the 10th anniversary of his passing closes in, Nichols' golfing legacy still lives on at Tech and in the community.
"He grew the game of golf in this area more than anyone has in the past 100 years or that will in the next 100 years," said former Golden Eagle golfer Blake Garrison, who grew up around Nichols at Ironwood. "Golf was a big part of who he was, but his generosity and ability to help people was also a big part of who he was."
Nichols had a legendary career at Tennessee Tech, first as a player and later as a coach, while also being a promoter of the game of golf and spending three years playing professionally on the PGA Tour.
Born in Algood, Tennessee, Nichols grew up as a caddie at the Cookeville Country Club and would go on to be a four-year letterwinner on the Tech men's golf team (1959-63), including being the team captain his senior season.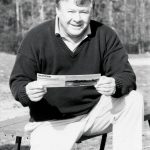 After playing professionally, Nichols took over the Tech men's golf program in 1979 and was responsible for establishing the Golden Eagle women's team in 1986. During the 1990 season, he guided the men's squad to the OVC Championship, the first for the program in 35 years. The victory also helped the Tech athletics department clinch its first-ever OVC All-Sports Trophy. Nichols also guided the women's team to the 2000 and 2001 OVC Championships and was named OVC Coach of the Year in each of those seasons. Later he was named OVC Men's Coach of the Year following the 2005 season.
A 32-year veteran with Tech athletics, Nichols was inducted into Tech's Hall of Fame in 1990. After a battle with cancer, Nichols died at the age of 66 on March 16, 2008. In 2011, he was officially inducted into the Ohio Valley Conference Hall of Fame.
Former Golden Eagle golfer Matt Manzaro has kept Nichol's legacy of teaching the game of golf alive as a PGA professional. He is the pro at the Golden Eagle Golf Club, which was formerly known as the Cookeville Country Club, where Nichols was a caddie and later the golf pro.
Manzaro has also continued Nichols' legacy of promoting junior golf. For years, Nichols hosted clinics, offering a helping hand to any youngster who wanted to play golf. Manzaro also has had clinics for kids while cutting rates for middle- and high school-age golfers to generate more interest in the game.
"My love for teaching came from him," Manzaro said. "Bobby would talk to kids and treat them with a smile. He treated every kid like they were the greatest thing. It's great to be around someone with a constant smile and to help people be the best they can be."
While junior golf was always a priority for Nichols, so was coaching the golf teams at his alma mater. His legacy has continued with two of his former players coaching the men's and women's teams.
Polk Brown, who played for Nichols from 2001- 2006, is in his seventh season as the head coach for both programs. Carla Hazelwood, who played at Tech from 2005-2009, including three years under Nichols, is the assistant coach for both teams.
"He put a lot of faith in us to do what we needed to do. He put a lot of trust in us to take care of our business," Brown said, about Nichols' coaching style. "I think his faith in his team and trusting them to do what they need to do is how Carla and I have carried on the program."
"He gave me a chance to play here, and I'm so appreciative for that," Hazelwood said. "He believed in me more than I believed in myself. I think that carried over into my coaching."
Nichols always encouraged his players to be good sports and that continued with Brown and Hazelwood. The men's and women's squads have combined to win six OVC Team Sportsmanship Awards — three with Nichols as the head coach and three with Polk and Hazelwood at the helm of the programs.
"He always stressed sportsmanship because that's who he was," Hazelwood said.
"This is a game where you are going to lose a lot more than you are going to win, so you have to handle it with grace and humility," Brown said. "He was very generous. He gave a lot of people opportunities. He had a lot of belief in folks and saw the best in people."