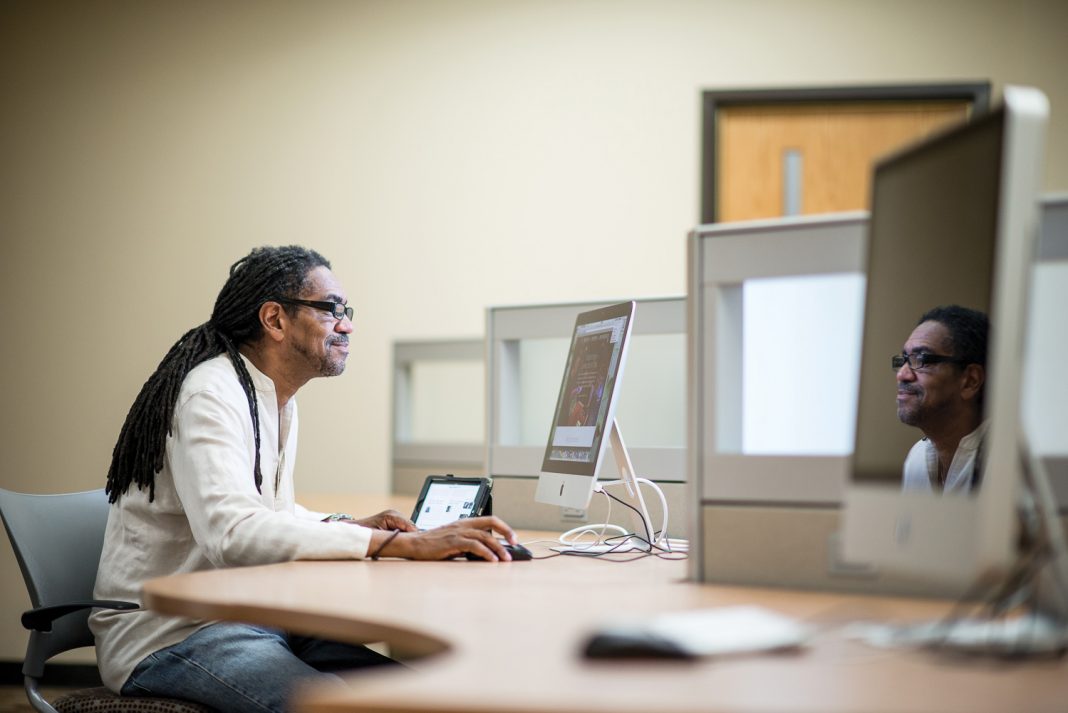 CARL OWENS
PROFESSOR, COLLEGE OF EDUCATION
DID YOU ALWAYS WANT TO BE A TEACHER?
Not really. My parents wanted a medical doctor. I realized after my master's degree that I had a natural ability to explain technical processes. It all started there.
WHAT LESSONS FROM YOUR PAST PROFESSORS HELP IN YOUR CLASSROOM?
Two professors come to mind. In undergraduate school, one of my professors could be seen on campus outside sitting under a tree reading books. I admired that because I had never seen that before. He was approachable even in that environment. It made teaching real to me.
Another professor was a futurist. He's the one who introduced me to the first Apple Macintosh computer. He taught me in 1984 that technology would be ever evolving. I had no idea then that every dream I had about teaching and technology would come to pass. From wireless connectivity to video conferencing would come to pass. Both of these men had passion for what they did in the classroom. My passion for teaching started with their influence.
WHAT IS YOUR MOST MEMORABLE CLASSROOM MOMENT?
Dreaming one day that I would teach a class from the other side of the world. I had the great opportunity to visit Shanghai, China. I was with other Chinese academics and enlisted them to come to my hotel room at 8 a.m. to interact via video chat with my graduate class in Cookeville at 6 p.m. the night before. We met for the full three hours, and I was proud to see a lifelong dream come true in my lifetime. As we conducted that class, I knew that my dreams from 1984 had been realized.
WHAT IS THE BIGGEST CHALLENGE YOU FACE IN TEACHING?
The biggest challenge is keeping up to date. These days technology changes daily. I say to my students often that if I teach the technology course the same in two consecutive semesters, then I'm behind. Unlike other disciplines, the rate of change in educational technology is unbelievable. And it is important that we have vision to be sure we are embracing the "right" technologies. K-12 still looks to us at TTU to provide that vision.