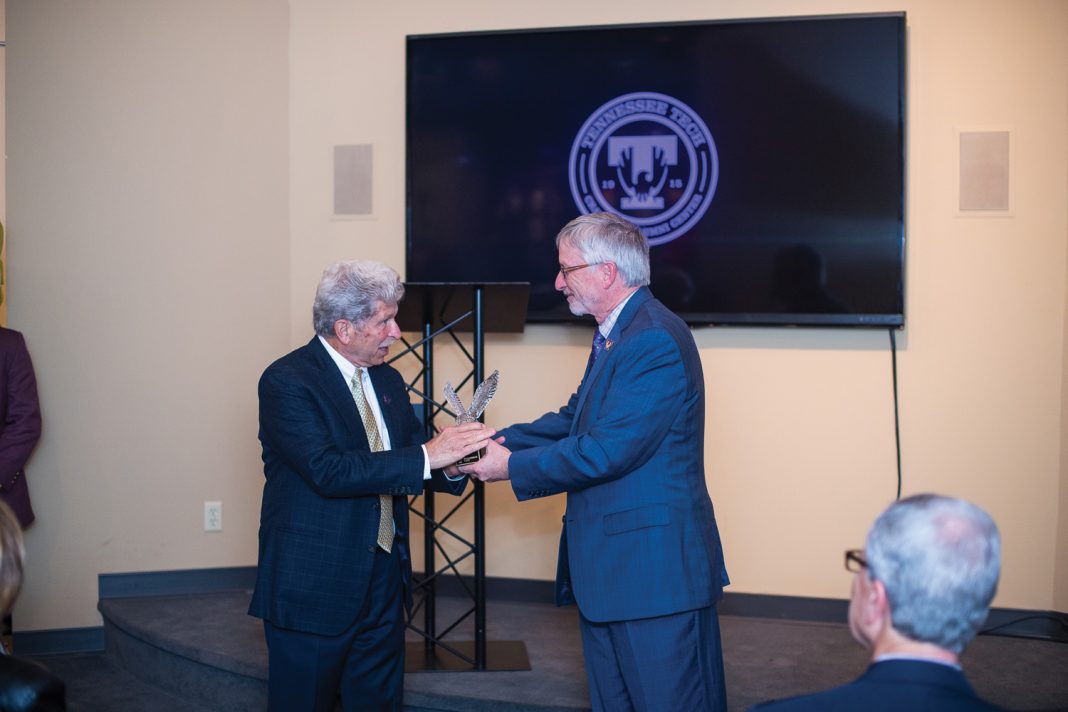 Tennessee Tech's Office of Alumni Engagement and Annual Giving now bears the name of two individuals whose love of the university has been passed down through generations in the Crawford family.
The Leonard and Gladys Crawford Alumni Center, with offices located on the corner of Dixie Avenue and 7th Street in the old Varsity Cinema building, serves as a hub and gathering point for Tech alumni activities.
"For nearly three decades, Leonard and Gladys Crawford were among the most beloved on Tech's campus," center director Brandon Boyd said. "Though nearly half a century has passed since their service to the university, decades of alumni still remember them fondly. They were leaders of campus life and school spirit, both things we still strive to fulfill today for our students and alumni."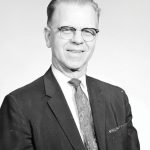 Leonard Crawford Sr. was a member of Tennessee Tech's first four-year graduating class and was Tech's first cheerleader. As an alumnus, he served as president of the Tech Alumni Association. In 1946, he came to work at the university and served in a number of capacities during his time at Tech, including assistant to university President William Everett Derryberry and founder of the university's cheerleading camps, making Cookeville one of the first places in the state to offer such programs.
Crawford Sr. was known for spreading school spirit and his son, Dr. Leonard Crawford Jr., has memories of his father taking the center of attention and leading crowds through cheers at all sorts of events.
"I thought it was a little strange and wasn't quite sure it was called for, but I wasn't embarrassed," he recalled. "He did a good job with it. Dad was truly somebody whose glass was always half full. He was always positive."
Gladys Crawford, a 1935 Tech graduate, served as Tech's head dietician, known for providing quality meals to the campus community.
"Back before Cookeville was as big as it is and had so many nice restaurants, the big deal on Sunday after you came home from church was not to go to one of the restaurants that existed at the time, but people would come over to the Tennessee Tech cafeteria where they could get a wonderful meal for a very reasonable price."