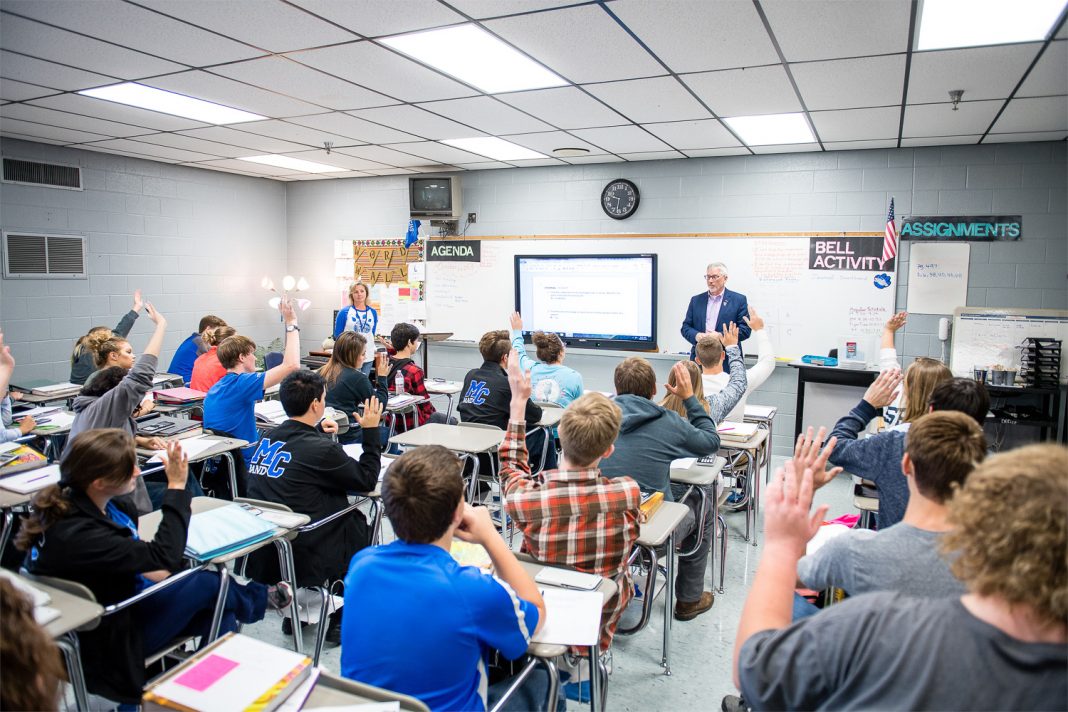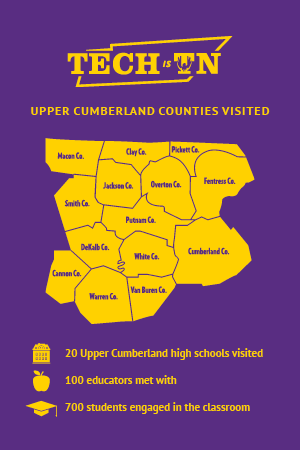 Students come to Tennessee Tech from hometowns all over the world, but engrained in the university's history is a commitment to the people of Tennessee.
Last fall, Tech President Phil Oldham began a tour that will take him to visit all 95 of the Tennessee counties that send students to Tech — places students often leave to pursue an education in Cookeville but return to, making big impacts in their hometowns.
Making his way across the state, Oldham sees the tour as an opportunity to connect with prospective students, alumni and educators and emphasize Tennessee Tech's dedication to the people and communities throughout Tennessee.
"From Memphis to Mountain City, Tennessee Tech graduates and students make a positive impact on their communities," Oldham said. "We want to hear the stories of as many educators, alumni and prospective students as possible during this tour so that we can continue to be responsive to their needs."
The Tech is Tennessee tour kicked off in the Upper Cumberland where Oldham has been visiting with principals and guidance counselors for open conversations about the university.
"We started the tour in the place that supported us more than 100 years ago when the vision and grit of local men and women created Tech," Oldham said. "We carry a special commitment to the Upper Cumberland families we serve, and as we create a bold, fearless and confident plan for the future, we will even be better prepared to serve them."
As Oldham's tour branches out across the state, he is anxious to share the stories of things happening now at Tennessee Tech and to hear more about ways Tech alumni are helping shape the future of the state and the communities they love.
To follow the tour's progress and for inside perspective from Oldham, follow him on Facebook at www.facebook.com/TTUPrezPhil.