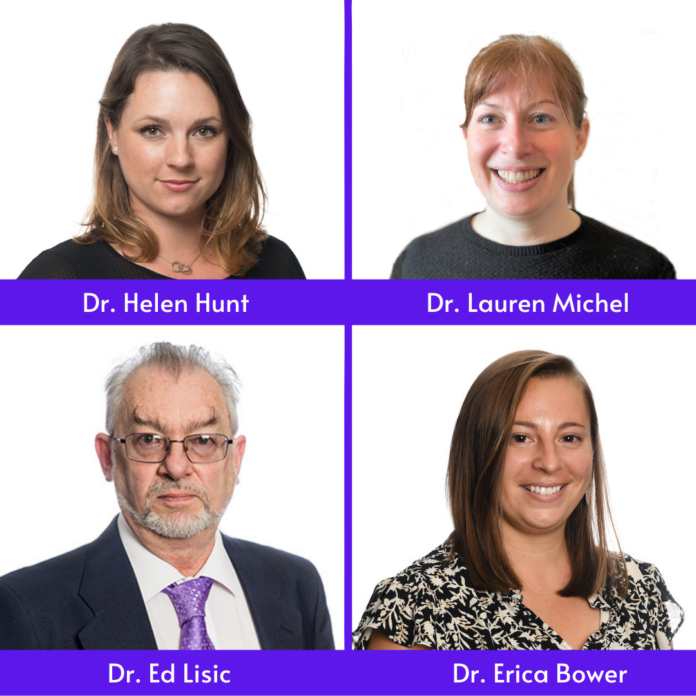 The College of Arts and Sciences is pleased to announce that four of our faculty received a total of $52,771 in Rural Reimagined grants. The Center for Rural Innovation's, Rural Reimagined Grand Challenge Faculty Grant Program aims to transform rural communities across the state through collaborations with TN Tech faculty and students.
"We are proud of the continued innovation and community involvement of the faculty in our College," stated Dean Roberts. "These awards allow teaching staff to continue their vital research that enriches our region."
Principal investigators include Dr. Erica Bower (Sociology and Political Science) "Uniting, Empowering, and Engaging our Upper Cumberland Community to Reduce Mental Health Issues and Substance Misuse," Dr. Helen Hunt (English) "We Persist: A Women and Gender Studies Seminar in Livingston, Tennessee," Dr. Ed Lisic (Chemistry) "Increasing Young Student Interest in STEM Education Through Games and Apps," and Dr. Lauren Michel (Earth Sciences) "Establishment of the Upper Cumberland Climate History Project."
Congratulations to all and a huge thank you to the Center for Rural Innovation for making these grants possible!