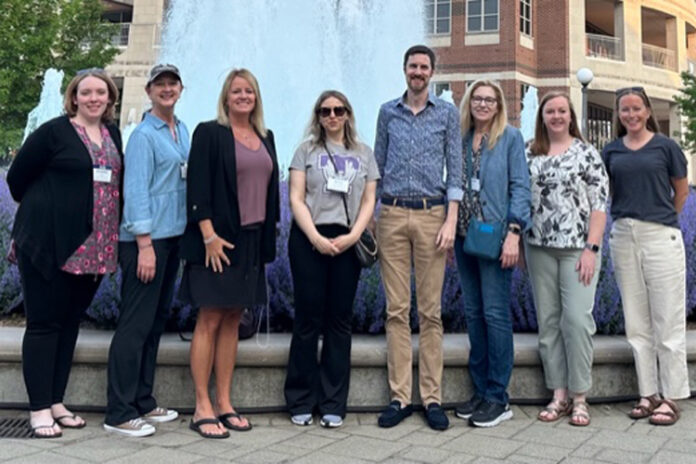 Tennessee Tech's College of Education and Exceptional Learning Ph.D. program were well represented at the 19th Annual International Congress of Qualitative Inquiry at the University of Illinois May 17-20, 2023.
Students and faculty presented on a wide range of topics, including: special educators' job satisfaction, athletic trainer education transitions, teacher stressors and burnout, female college athletes' relationships with their bodies, low-income first-generation college student persistence, overseas student teaching experiences, and children's summer literacy.
Pictured from left to right include Samantha Nicole Farley, Lisa Zagumny, Bobbi Severt, Dorota Silber-Furman, Luke Anderson, Janet Kesterson Isbell, Allison Barlow Coutinho, and Angie Clark. Presenters not pictured are Holly Anthony and Larissa Rector.
For more information, please email the college at education@tntech.edu.