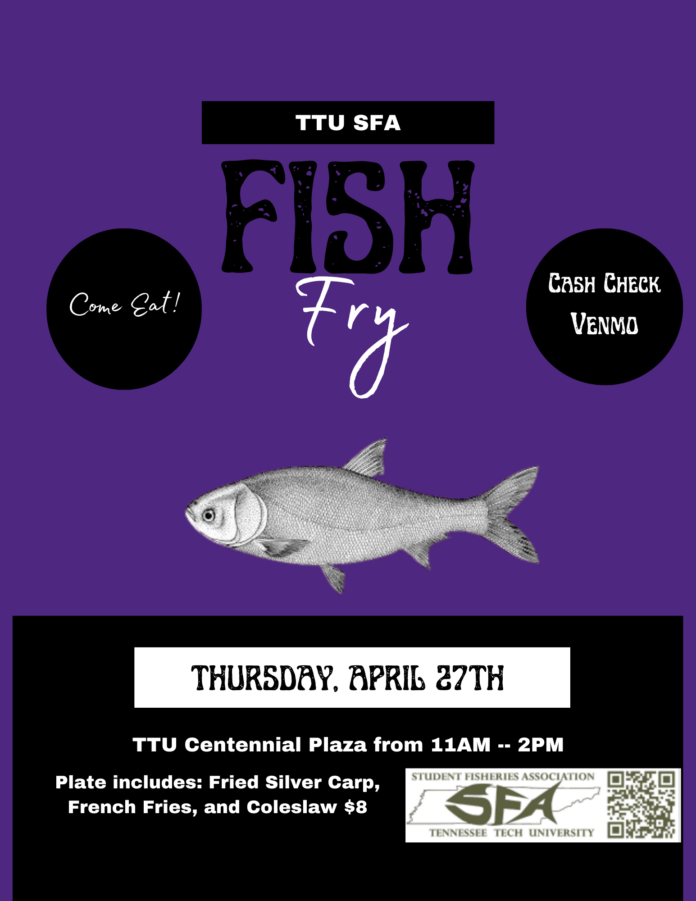 The Student Fisheries Association (SFA) is hosting our annual Fish Fry in Centennial Plaza, Thursday, April 27th, 2023 from 11AM -2PM.
A plate includes fried fish, fries, and coleslaw for $8; drinks $1. Payment and donations accepted in cash, check, & Venmo. Join us for a great end-of-semester lunch!
Please email SFA at sfatntech@gmail.com with any questions or visit https://sites.google.com/view/ttufish to learn more about our organization.