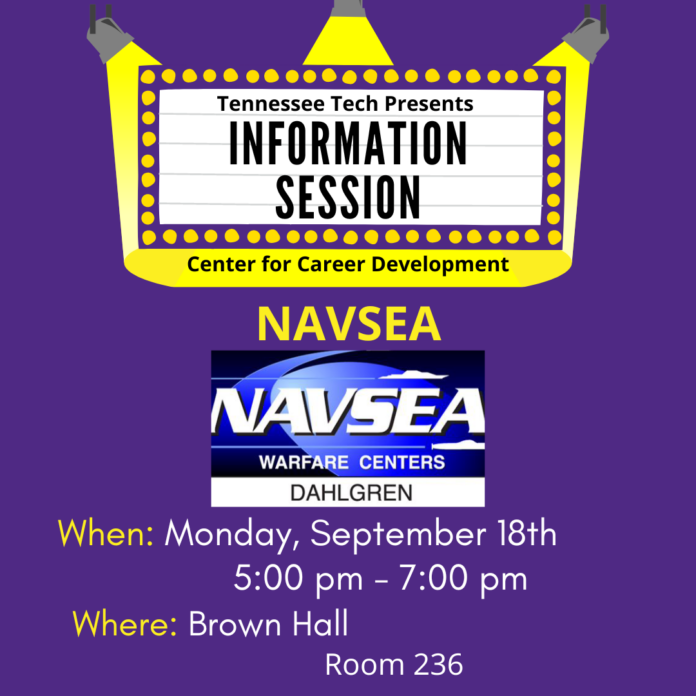 Are you interested in working with Intelligent Automation and/or Hypersonic Weapons Advancement? If so, don't miss the NAVSEA Information Session prior to the Annual Employer Expo on Monday, September 18th, in Brown Hall, room 236 from 5 to 7:00 p.m.
The NAVSEA Warfare Centers hire scientists and engineers in many disciplines to perform research and development into surface and undersea weapons systems. They are now creating the technology that will underlie naval warfare in the coming decades.
NAVSEA solves difficult problems for the Navy and joint forces. They invent, develop, acquire, and test combat systems and equipment to provide superior technology to defeat current and future threats across many different and complex environments. They continually seek to improve their ships, systems, and related technologies.
You DO NOT want to miss this chance to speak to an employer the day before they attend the Fall Employer Expo Job Fair!!!
https://tntech.joinhandshake.com/events/1353626/share_preview
The Center for Career Development
career@tntech.edu
931-372-3232