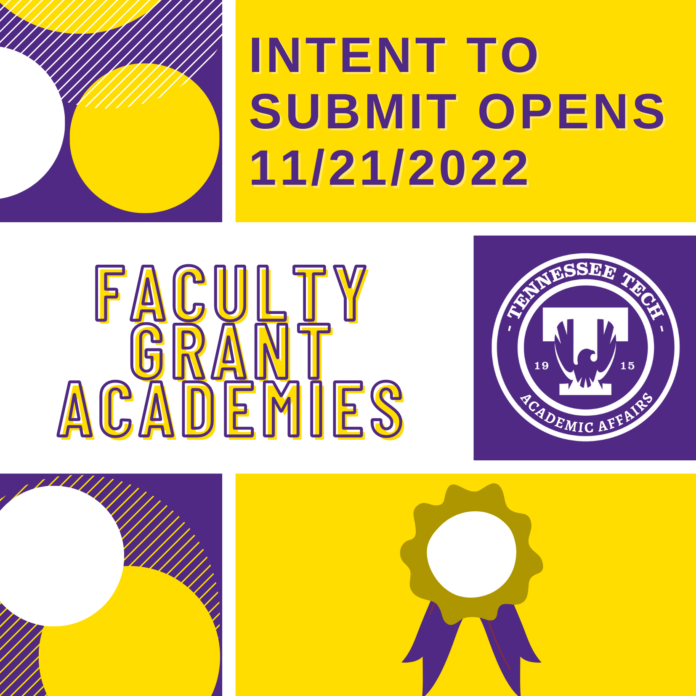 Academic Affairs is pleased to announce a new grant-funded opportunity available through a newly established faculty academy, the Academy for Course and Program Development. This Academy will infuse faculty development with best practices in instructional design support to assist faculty, departments, and colleges, with rapid course and program development and delivery to ensure course quality and optimal student engagement.
Intent to submit opens today, Nov. 21, 2022.

Full Proposals are due February 21, 2023.

Informational sessions will be held on Nov. 30, Dec. 12, and Jan. 11.
For more information, to register for an informational session, or to complete an intent to submit, visit the Academy information page.
Please contact the Center for Advancing Faculty Excellence (CAFÉ) at cafe@tntech.edu with any questions.