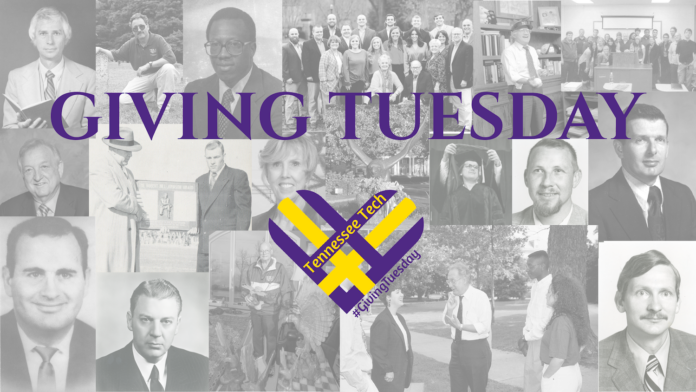 Tomorrow is Giving Tuesday, an international day of giving celebrated on the Tuesday after Thanksgiving each year. We hope you'll make a gift to Tennessee Tech tomorrow.
Do you remember how Dr. Angelo Volpe knew everyone's name? How Dr. Leo McGee inspired a more diverse campus? How Dr. Michael "Birdie" Birdwell knew everything about Alvin C. York? How Dr. Sheila Green fought for a new building for Tech's nursing program? And how Drs. Carl and Marie Ventrice opened doors for more students to pursue a degree in engineering?
These individuals and so many others built the Tennessee Tech we know and love. Tomorrow, we honor their memories, and we invite you to make a gift to Tech in honor of someone who had an impact on you.
Watch your email inbox and the Crawford Alumni Center Facebook page tomorrow for more information on how to be a part of this year's Giving Tuesday.