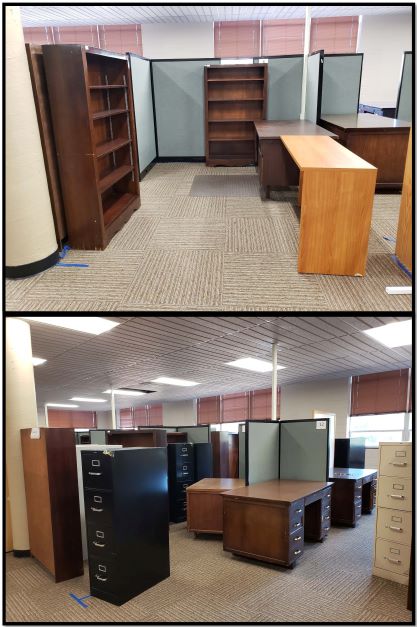 The furniture currently in Foundation Hall Room 250 will be put on GovDeals starting the week of 10/10.  This furniture is available for the campus community to remove and use in campus spaces, not for personal use.  Furniture is available on first come, first serve basis.  Furniture moves will be at the expense of the department.
Furniture available:
Desks
Task Chairs
Guest Chairs
Book Cases
Filing Cabinets
Cubicle Walls
Marker Boards
The Communications Department has claimed some of the chairs in this space.  They have their department name on them. Please contact Stefanie Rezsnyak at srezsnyak@tntech.edu for more information.