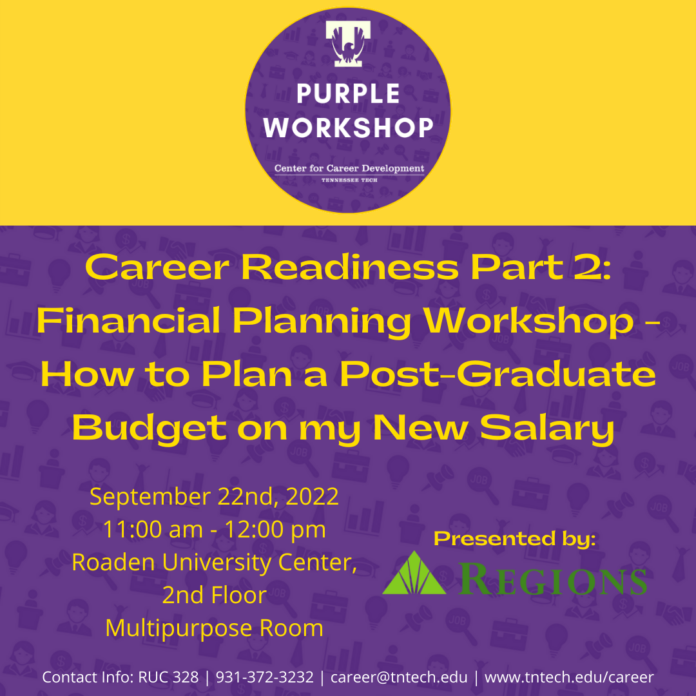 Join the Center for Career Development on Thursday, September 22, beginning at 11 a.m. in the Roaden University Center Multipurpose Room (2nd floor) for this Purple Career Readiness PART TWO Workshop! This workshop will feature Regions Bank, who will provide insight regarding how to plan a successful budget while starting your career!
This event is open to all students in all majors and counts toward Part Two of the Purple Career Readiness application for junior and senior students. Bring your Eagle Card for a quick sign-in.
NOTE: This event does not count toward Purple Career Readiness Workshop attendance in Part Three.
https://tntech.joinhandshake.com/events/1057724/share_preview
Career Readiness Workshops are hosted by the Center for Career Development
931-372-3232