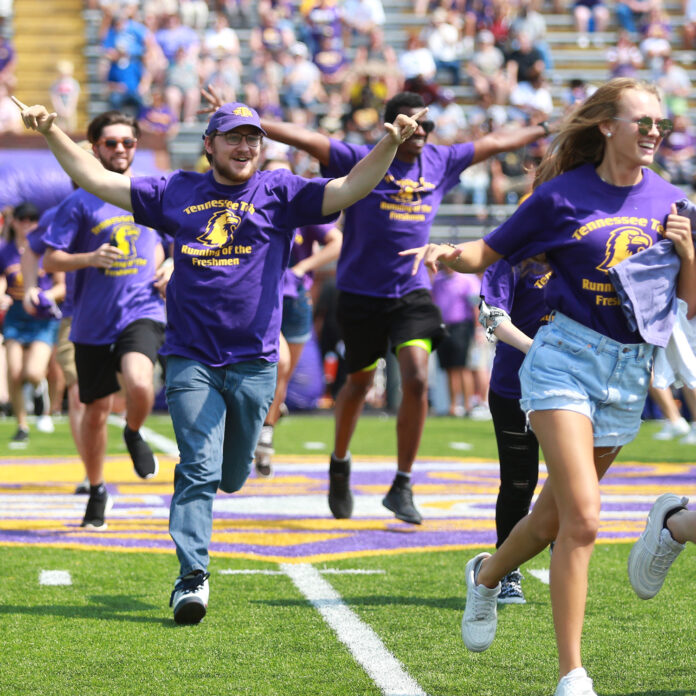 The Class of 2026 is invited and encouraged to take part in one of Tennessee Tech Athletics' greatest traditions of the past decade, the annual Running of the Freshmen.
Each year, at the first home football game, TTU President Phil Oldham leads the charge of all freshmen students onto the field prior to kick-off, paving the way for the Golden Eagle football team. The tradition began just prior to the first football game of the 2013 season with the first-ever Running of the Freshmen.
The University's incoming freshmen are invited to join in the event Saturday, Sept. 10, joining President Oldham in ushering the 2022 Golden Eagle football team onto the field prior to kickoff for the home opener against Texas A&M-Commerce. The freshmen – Tennessee Tech's class of 2026 – will assemble inside the northeast corner of the stadium at Gate 12 for the run by 5:20 p.m. CT. A limited number of free t-shirts will be available as well. Freshmen are encouraged to show up as early as possible to secure their free t-shirt.
For questions for more details, contact Katie Pleasant at kpleasant@tntech.edu.