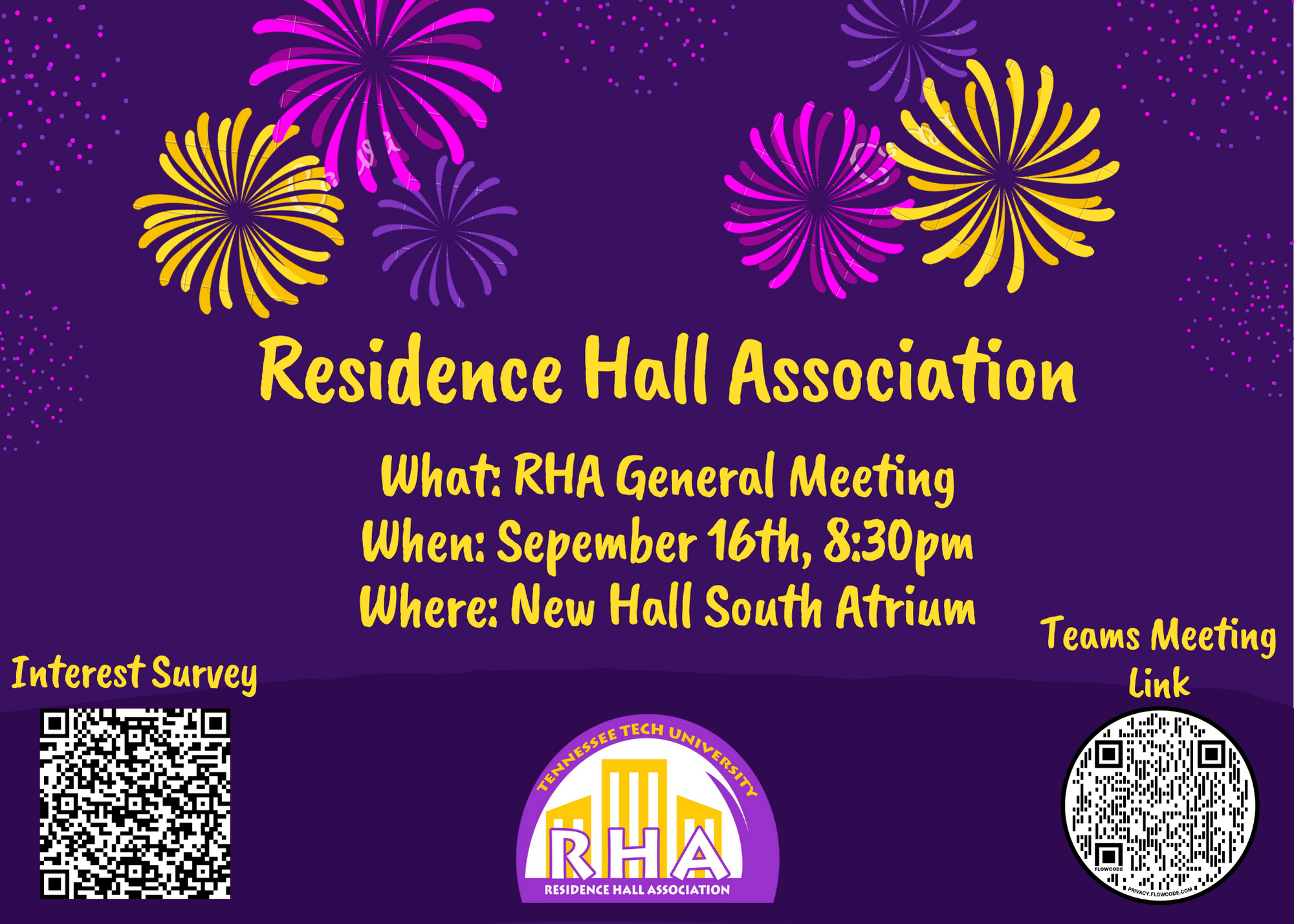 Join the Residence Hall Association for snacks and drinks while we hold our biweekly meeting on Thursday, September 16th at 8:30pm in the New Hall South Atrium!
RHA holds biweekly student body meetings during the fall and spring semesters.  We discuss upcoming RHA events, planning committees, SGA collaborations, student concerns, and ideas.  Can't attend the meeting in person, we do have a Teams link: https://bit.ly/3yuuVIY .
Need more information?  Email Tyler Dunn at tydunn@nech.edu .