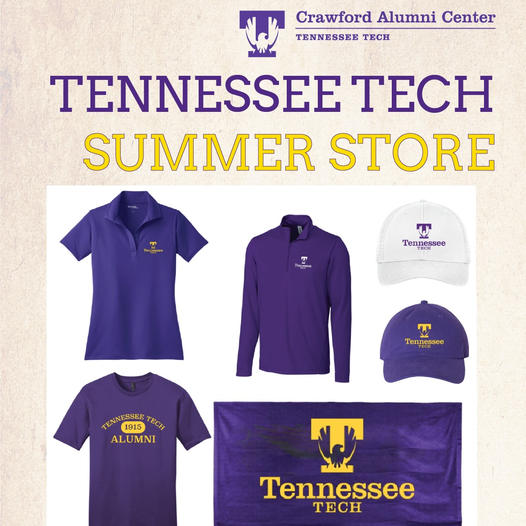 The Tennessee Tech alumni apparel "pop-up shop" is back with some great items for summer!
The Crawford Alumni Center has designed shirts, hats, beach towels and golf accessories that you can only find online through this partnership. Click the button below to view all of the styles and colors available and to order online.
NOTE: This special offer will only be available through June 8. All shirts will ship approximately two weeks after the order closes. While we hope to offer additional alumni apparel in the future, we may not be able to offer these specific colors and styles, so if you see something you like, be sure to get it now!
If several people in your department are interested, consider combining your orders to save on shipping!