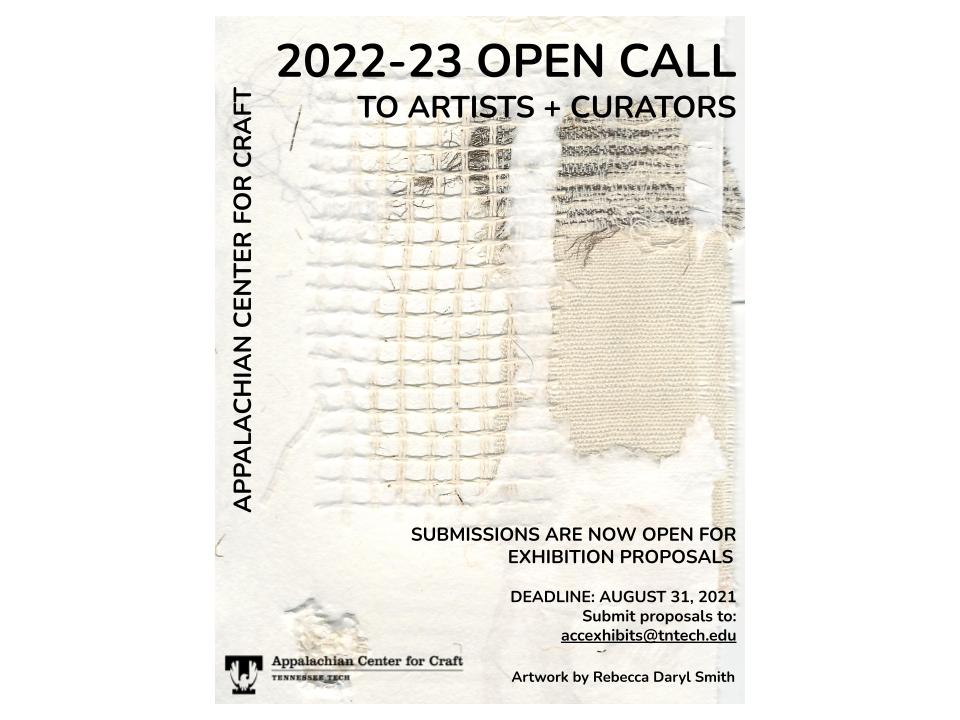 The Appalachian Center for Craft (ACC) is pleased to receive submission proposals from artists/craftspeople and curators for exhibitions for 2022 and 2023.
The ACC is interested in cultivating and showcasing work that strengthens the role of craft in contemporary culture. ACC Galleries exhibit traditional and contemporary fine craft by emerging, mid-career, and established craft artists. We are seeking work that highlights mastery in craftsmanship, celebrates craft and/or pushes the boundaries of craft. Exhibitions can be individual or group shows.
The selection committee will be looking for bodies of work/installations that are cohesive, well-considered, informative, and which promote craft and contemporary craft practices. Exhibitions are two months in duration and a $200 honorarium per exhibition is offered to help support shipping/delivery of artwork. Artwork is insured while on the premises.
Please contact: Email: accexhibits@tntech.edu
Phone: 931-372-3051
Submit your proposal to: Email: accexhibits@tntech.edu
https://www.tntech.edu/fine-arts/craftcenter/exhibitions.php
Applications will only be accepted by email or through www.WeTransfer.com . Proposals for this call will be accepted until midnight, Tuesday, August 31, 2021.