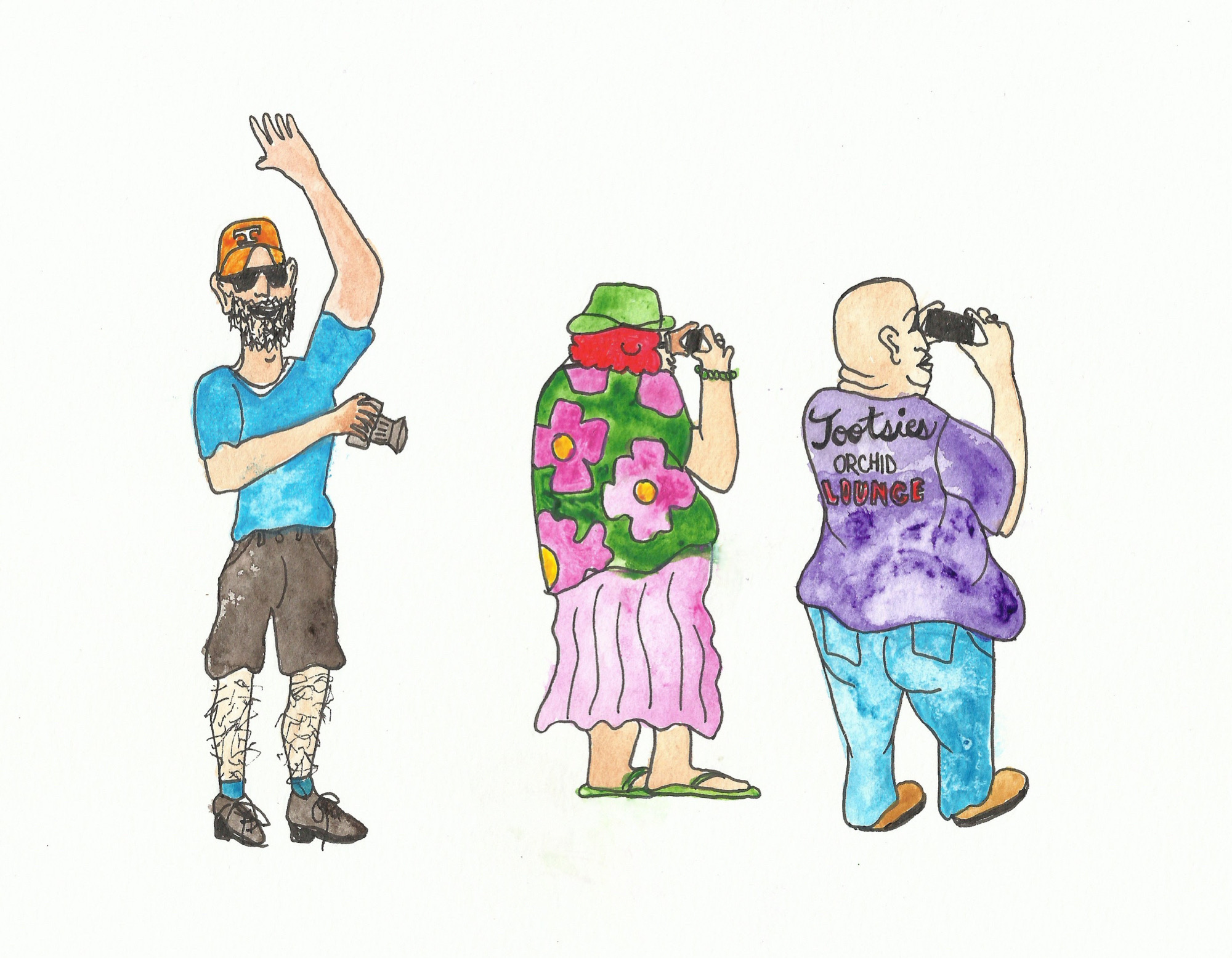 Simply Southern:  Cameron Adcock Senior Thesis Exhibition
Senior Thesis Exhibition for Bachelor of Fine Arts in Painting
Sometimes people can be funnier than the joke. It seems that you stumble across the weirdest looking person telling a joke and you end up laughing at them rather than the punch line. That is what Cameron Adcock's latest exhibition, "Simply Southern", is all about. The exhibit will be located at the Bryan Fine Arts building on the TTU campus on Nov. 30 thru Dec. 11, 8 am thru 10 pm. If you like all things lighthearted and humorous, this show is for you.
The saturated and vivid colors contrasting with the detailed line work is unfathomable. The subjects are unique and eccentric people straight from the imagination of Cameron Adcock herself. Situated in the famous towns and destinations of Tennessee, these comical scenes are wonders to the eye.
https://www.tntech.edu/fine-arts/art/news.php
Contact The School of Art, Craft & Design for more information: 931-372-3738.