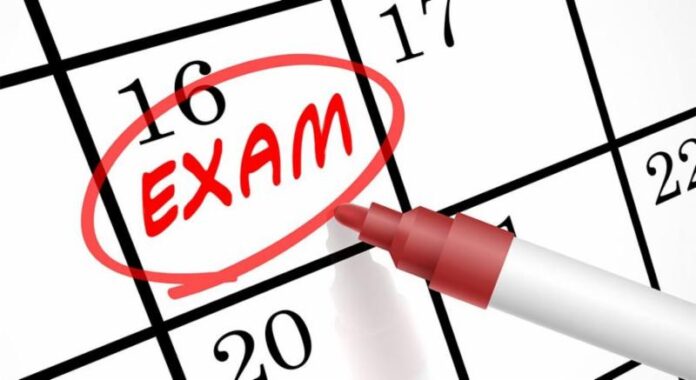 I have been at NECO for about two months now, and it's safe to say that school has kicked up a few notches. I had my first midterms, and it was quite the learning experience. Using the word stressful would be an understatement, especially not knowing exactly what to expect. Having five different finals over the course of one week teaches you that balance is key. You realize quickly that waking up, studying, taking minimal breaks for meals and going back to studying really takes a toll (not that I would know from experience or anything).
I learned a lot through the process and am happy to share with potential (and current) first year students some helpful tips on how to relieve stress and not drive yourself crazy during midterms or finals!
Tip 1: EXERCISE. Say it with me, endorphins. Exercising puts you in a good mood and ready to take on the days' challenges. To quote one of my favorite movies, Legally Blonde, "exercise gives you endorphins. Endorphins make you happy…"! In our case, happy people study and do well on their midterms, but nevertheless, solid advice.
In addition to elevating your spirits, exercising also increases blood flow to your brain, which helps you stay focused and retain more information. I've found that I love to go to exercise classes like indoor spinning, but I have friends who do kickboxing, barre classes, and have even joined intramural teams like soccer and basketball.
Whatever you prefer, whether it's lifting weights, going for a run outside, or playing your favorite sport, do what works for you and put down the notes for an hour.
Tip 2 – Time management. This is the tip that every optometry school you visit will tell you is important. What I found most difficult was trying to budget time to study for each final during midterms week. Going straight to the library to study for an upcoming test after exerting all energy taking on the one I just took is extremely difficult for me. I learned the hard way that not budgeting time and spending four days studying for one test and leaving one day to study for the other is not the move. Still, do not underestimate how hard it is to have a test the next day and start studying for the one that's even after it.
It's a real mental marathon of a week, but it's doable! Use a planner, write things down on sticky notes, or as I've come to really like, Google Calendar. Trust me, you will thank me so much in the long run.
Tip 3: Balance. Similar to the exercise idea, make some time for things you really enjoy. Watch an episode of your favorite show before bed after studying. Eat your favorite foods this week. I mean, try to incorporate some fruits and veggies, but if you want to get Shake Shack every day, get Shake Shack. You need comfort food! I made mac and cheese once a day during midterms and it was honestly a lifesaver.
What I also found helpful was the support of the people in my life. Call your mom, dad, sibling, best friend that lives in another city, basically whoever you enjoy venting to. The amount of people that reached out to me made me realize I'm not alone, and even if I doubt myself there are people who believe in me! I spent a lot of time with my friends in my program, and it was so nice to have a night or two to just decompress and talk about things other than school. Lean on the people who make you happy this week, it will help you so much with the stress.