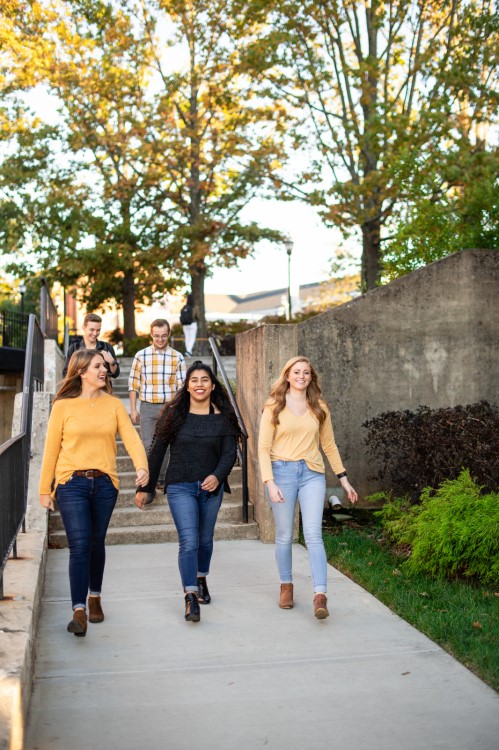 College might be something you've looked forward to for years. For many people, it means new adventures, new responsibilities, and a chance to grow and experience things you never have before. While college is all of that and more, it's easy to feel differently about it when you actually get there.
Is the collegiate experience exciting? Absolutely. Can it be overwhelming at first? Unfortunately, yes. Far too often, graduates go into their first semester of college with certain expectations. When reality starts to hit, those overwhelming feelings can take over. Many students can't handle the schedule, the pressures, and the responsibilities of college when they go into it unprepared.
As a result, about 30% of college freshmen end up dropping out after their first year. So, what can you do to prepare yourself for your first semester (and beyond), so you can actually enjoy the college experience? Let's look at a few helpful tips.
Prepare Ahead of Time
One of the best things you can do to keep from being overwhelmed at college is to prepare as much as possible ahead of time. It's easy to get wrapped up in all of the excitement, but by taking a few extra steps to get ready, the transition will likely be much smoother.
So, what can you do before you even get to campus?
First, do a little research on your campus. Schedule a visit, if possible. The more comfortable you are with the terrain, the less you'll be overwhelmed when you have to head from class to class. Make sure to check out the dorms as well if you plan to live on campus so you can put together a realistic packing list.
You can also download some helpful apps ahead of time that will keep you on track throughout the semester. Apps like Mint will help you to create and stick to a budget while you're in school. Other creative apps like Push for Pizza will help you to fuel those late-night study sessions with a single button. Apps can help you to streamline many things and they provide a lot of resources at your fingertips.
Additionally, take some time before you get to school to find out more about your individual learning style. Everyone learns differently. While colleges seem to be more aware of that than ever, you still need to understand it for yourself, too. Some people are auditory learners, while others are visual or tactile. Understanding more about your style will help to prepare you with what you need for your classes. For example, maybe you're an auditory learner, so you'll benefit from recording your professor's lectures and listening to them later. If you're a visual learner, you might be able to take pictures of slides or notes.
Taking Care of Your Body
When you're in the midst of a new experience like college, it's not difficult to ignore your physical health. College often comes with many stereotypes about gaining weight, putting on the "Freshman 15," and living an unhealthy lifestyle.
Taking care of your body is important for your energy levels, your concentration, memory, and relationships. Most college campuses have fitness centers or gyms that you can go to at no cost. Or, you could join an intramural sports team with some friends.
On top of staying active, your diet needs to stay as healthy as possible, too. College is often synonymous with drinking, but drinking too much can debilitate you, impact your physical and mental health, and may even make things worse if you suffer from a chronic disease, like diabetes. Alcohol can cause dizziness, nausea, poor coordination, and drowsiness.
It can also be tempting to choose convenience foods that are packed with preservatives, sugar, and fat. If you have a microwave in your dorm room, cooking a frozen meal might seem like your best option, but they're usually laden with sodium. Most fast foods are filled with preservatives and fat.
Don't be afraid to use the resources given to you on campus. Talk to a health or nutritional expert. They may be able to work out a specific diet plan based on your needs, so you can stay healthy throughout the semester. If you're living on campus, get on the student meal plan and take full advantage of it.
Taking Care of Your Mind
It's not just your body that can be overworked and treated poorly during college. Your mental health can take a beating, too. College is filled with new experiences you may have never thought of before. While many of them can be fun and exciting, others can cause a lot of stress.
At the beginning of the semester, taking time to get to know your surroundings, meeting new people, and learning how your classes work can cause brain fog. Not getting enough activity can also cause you to feel mentally fatigued or even depressed. Exercise can help to release endorphins and dopamine in your brain to fight those feelings of sadness.
By the time you think you have everything figured out, the end of the semester rolls around. You might start to feel overwhelmed about all of the packing you have to do to move back home, so be sure to start early, packing little by little each day.
Don't let yourself get too worked up over final exams, either. Reviewing your notes, studying with others, and taking care of yourself will make your mind clearer and will allow you to stay focused and remember more of the material.
One of the best ways to take care of your mental health is to get enough sleep. Again, college is notorious for "all-nighters" and staying up late all the time. But by making sleep a priority and setting a schedule for yourself, you can wake up each day and enjoy improved memory and a greater ability to stay focused.
If you're struggling with your mental health, your school likely has a resource you can turn to for help. Many college campuses have counselors or therapists on hand that are experts in dealing with things like depression and/or anxiety. When you're far from home, college can seem like a lonely place. It's important to know that you're not alone, especially when things seem hopeless and scary. A counselor can help to guide you through those feelings.
College will be an unbelievable experience, and it can easily be the best, most memorable time of your life. With a little bit of planning and self-care, you can ke