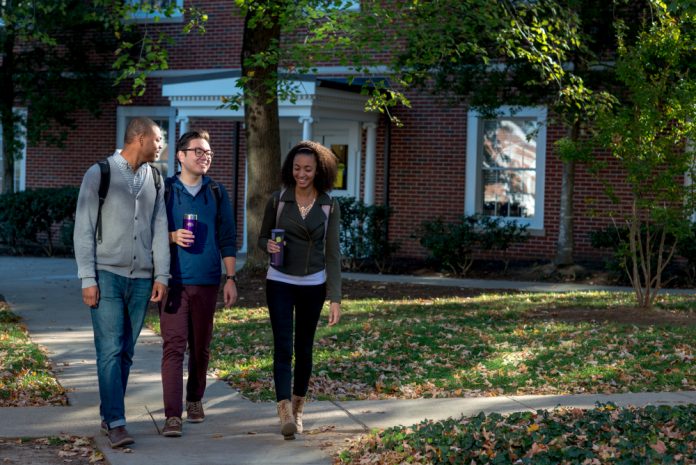 An advanced degree can bring so many benefits to your career that it's hard to list them all!
That's why it's important to take your education seriously and make the most out of this opportunity. Doing so can better improve your skill sets and lead to positive career outcomes. Here are four tips for using your time in grad school in the best way possible.
1. Have a Plan
A graduate degree itself is a nice asset to have. The Bureau of Labor Statistics noted that this credential can increase salaries by $12,000 on average. It's best to have a specific plan in mind before enrolling in an advanced degree program. Say it to yourself like an affirmation, write it down in a bullet journal, create a vision board—do whatever you need to keep your goal top of mind.
Do you want to switch career paths? Advance in your current position? The answers to these questions will help determine the concentrations you should participate in and networking events to attend.
Remember, graduate school programs are generally designed to give you a professional edge, which is why it's important to choose a program relevant to your career goals. According to the Strada-Gallup Education Consumer Survey, which collected responses from more than 86,000 U.S. adults attending over 3,000 institutions, students who take courses that reflect their daily life are more likely to say that their education was worth the investment.
2. Take Advantage of Campus Resources
Advisors, mentors, program directors and other resources are valuable help, and many grad students don't rely on them enough. Having a mentor or advisor can be a great benefit toward your educational experience for a multitude of reasons:
They can help you achieve your goals
Grad school mentors, program directors and advisors are experienced in how educational institutions operate. If you followed the advice above, a mentor can help you stick to your plan and graduate in a timely manner. They might recommend electives that best support your career goals or direct you toward faculty who have experience in your field.
They can make grad school more accessible
Directors, mentors and advisors can also give you an insider's perspective on the graduate school experience and help you balance your education with other responsibilities. They can offer advice for specific situations you may find yourself in, whether while at school or during your new career. Try asking your director how they made it through graduate school for tips that are practically guaranteed to work!
They can help you through bad days
Let's face it—grad school won't always be a walk in the park. You may occasionally find yourself overwhelmed or stressed out, whether because of difficult school assignments or because real life got in the way. Your mentors and advisors are here for you. In addition to providing educational support, they can lend an ear or offer advice when you need to talk.
They help set you up for success
Finally, having a mentor can increase your chances of success after graduation. Per the Strada-Gallup study, people who received career advice during their school years feel most prepared for the workforce.
3. Make Connections Between Your Assignments and Work
It's easy to think of school and work as two separate entities, but it's good to keep in mind that the former is designed to support the latter. As you're learning, think about how specific ideas and strategies apply to both your past and present career objectives. If you're dealing with a difficult employee, for example, think back to what you learned about management or communication to solve the situation. Doing so can help you better understand how your coursework correlates to the professional world.
In fact, you can even apply this concept to your curriculum. Recognize how the subjects discussed in one class pertain to another—such as statistics and budgeting—even if the two appear unrelated at first.
4. Manage Your Time Effectively
Making the most of your time off
Breaks between school semesters aren't just the perfect time to catch up on your Netflix queue. You can also make progress on major projects, such as developing your thesis or capstone project. You might also consider taking a professional development course, either through your college or an industry organization, to obtain yet another perspective that you can use on the job.
Of course, don't forget about using your time off for rest and relaxation, which will help you recharge for next semester. It's possible to both indulge in self-care and make academic progress if you stick to a schedule. After all, everyone deserves takeout and trashy TV once in a while.
Taking advantage of your day-to-day downtime
Set time on your calendar for studying at a supportive space (such as a desk where people know not to interrupt you) as well as time for relaxation. Use your lunch breaks to study, or listen to recorded lectures during your commute. Taking advantage of small pockets of time can definitely help you internalize everything you learn.
Graduate school can be the step you need to make your next career move. Elmhurst College's programs, mentors and proximity to Chicago can boost your educational experience.