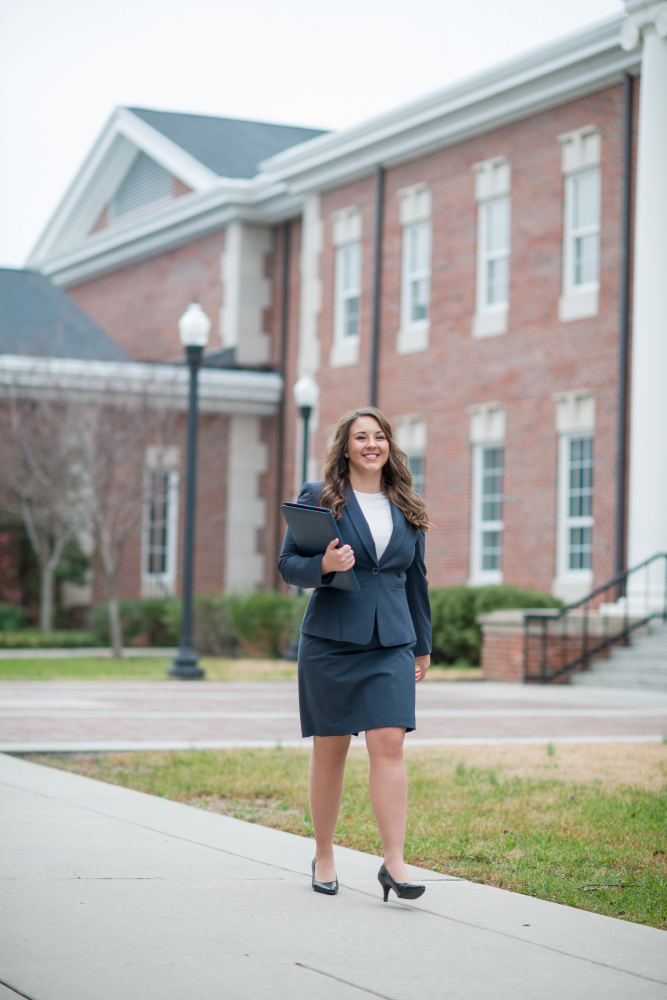 Think business is just about investment banking, consulting, or sales? Think again. Business is everywhere and woven into every aspect of our lives. With every transaction we make, we're doing business. An M.B.A. or other graduate business degree will help you develop the leadership skills, business acumen, and networking opportunities that are valuable to today's competitive landscape and your career.
With a graduate business degree, you'll gain an edge in the job market, command a higher salary, and enjoy new and challenging opportunities. No matter your career goal—advancing or changing your current career, starting your own business, or helping those in need—a graduate business degree can help you get there faster.
Be the CEO of your career
The true value of an M.B.A. or other graduate business degree lies in what it means to you. It will go beyond the financial rewards to offer great potential for personal and professional development, satisfaction, and achievement. In fact, the majority of full-time M.B.A. alumni from the classes of 2000–2012 agree that their degree was personally, professionally, and financially rewarding. Just take a look at the numbers below.
More than four in five alumni across all graduating years strongly agree that they make an impact at their company (86%), are engaged with their work (85%), and have challenging and interesting work (85%).
95% of M.B.A. alumni would recommend their programs to others, and 96% are proud to have attended their graduate business program.
No undergraduate degree in business? No problem
Not having an undergraduate degree in a business-related field will not put you at a disadvantage over students who did earn their undergraduate degree in business. The M.B.A. (or any other graduate business degree, i.e., master's degree) is a professional degree that does not require an undergraduate foundation in a business-related field for admission.
Five reasons to get a graduate business or management degree
Boost your career. Career advancement, satisfaction, increased earning potential, and preparation for leadership positions are a few career boosters.
Add value. Progressively challenging and interesting work, developing managerial skills, and starting your own business are just a few exciting opportunities within your reach.
Land a job. A higher percentage of business school graduates secured jobs before graduation.
Earn more. In 2013 graduates of full-time one-year programs expected an average (median) pre- to post-M.B.A. increase in salary of 79%.
Remain competitive. Demand for talent is strong and companies are hiring and recruiting graduate management students