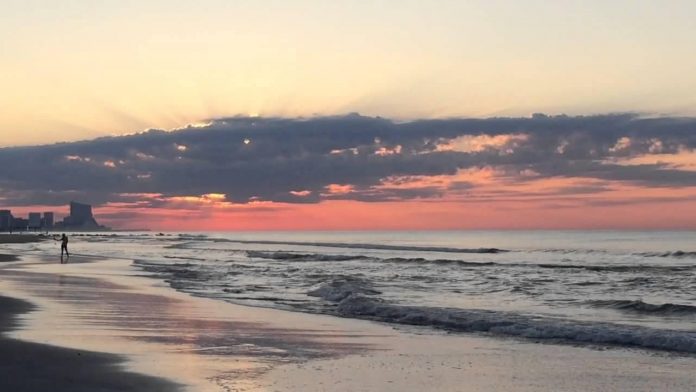 In March or April of each year, grad students get a week off from suffering.
Or, at least, a week off from having to attend classes or undergo campus obligations. Multiple ways to spend this week exist, some more productive or fun than others. But a week-long break in grad student time is like a year in everyone else's time. Every moment must be used or cherished. Here are 15 things grad students may want to do this spring break.
1.) During this week off, perhaps you should avoid intellectual anything. Seriously, just watch funny movies, do mindless activities and avoid friends who can't seem to go an hour without philosophical or political conversation. True vacation!
2.) On the contrary, you could use this week to work on your thesis or dissertation. With dissertations consisting of often a couple hundred or more pages, according to a chart by FlowingData.com, and a thesis being close to or half of that, you should probably get on that sooner rather than later.
3.) There are plenty of music festivals go on during March and April, from Austin's South by Southwest to Iowa City's Mission Creek Festival. Check out MusicFestivalJunkies.com for a seemingly comprehensive list and get your rock on this spring break.
4.) Let's not sugarcoat it: Grad students are often poor. So why not use this spring break to earn a few extra bucks? Work a job, do some odd jobs or pick up an extra freelance gig. Do you and your wallet a favor!
5.) Go home this spring break. Give your parents a hug, your dog a pat on the head and your friends a high five. Breathe in the nostalgia and relax.
6.) Go travel! USA TODAY posted a useful list of affordable places to travel for spring break, including Portland, Ore. and Vermont. Roam free!
7.) You could play catch up this spring break. That is, if you're behind. Maybe you're not as far as you'd like on your research or a class. Perhaps work on it during the day and have fun in the evenings.
8.) Spring break's a fine time to search for summer internships, fellowships or jobs. Browse InternQueen.com, Craigslist and other sites and get searching. Or ask around, go to networking events and sniff out opportunities.
9.) It doesn't have to be how MTV showed it in the '90s, but you could go to the beach during spring break. Not everywhere is cold. StudentUniverse.com has a great list of spring break beaches on its website, from Miami to Cancun. Get in the water!
11.) Keep your mind active this spring break, by visiting museums, watching documentaries and reading for fun. This contradicts number one on this list, but hey, going mindless for a week isn't for everybody.
12.) Hang out with your friends who are either undergraduates in college or not college students at all. You surely know some of these people. You know, the types who don't have a 300-page research paper lurking. See how they operate. Adopt their possibly-less-stressed-than-you attitude and breathe deep breaths.
13.) As a grad student, you may be so busy that you have been missing out on your own city. So stick around for the break, check out events and walk the downtown.
14.) As Lindsey Mayfield pointed out in a 2012 article for US News & World Report, "By spring break, you'll probably have a good idea of what the rest of the semester will bring." Use that foreknowledge this spring break to prepare for the rest of the semester. Reflect on the past few months and start planning ahead. A bumpy ride until May is probably ahead of you.
15.) For goodness' sakes, don't be like the grad students in a recent Late Night with Jimmy Fallonskit, who do things like enter wet argyle sweater contests and pass out in their bouillabaisse after drinking one too many glasses of Riesling on spring break. Unless that's your thing.
Spring break as a grad student may not be as stress-free as it was when you were an undergraduate student and surely nowhere near stress-free as it was during high school or grade school. But a week off is a week off and you can use that time however you wish, even if it means indulging in more school work or working a job.