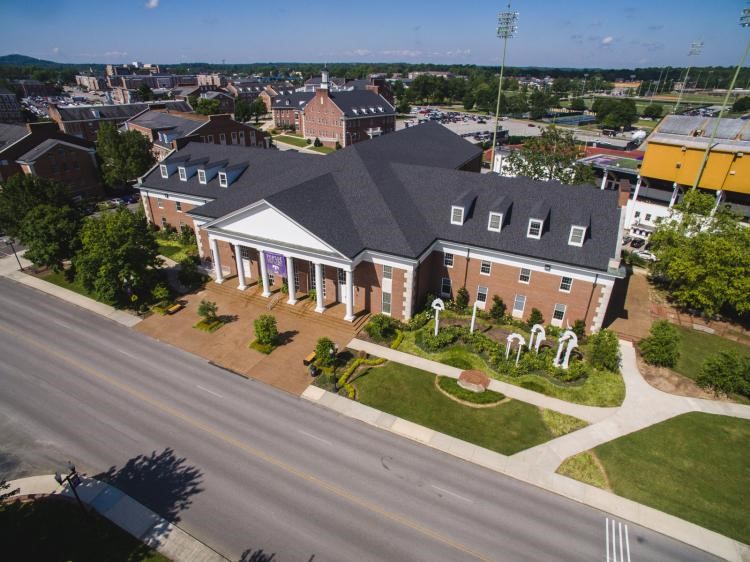 Choosing the right school is even more important on the graduate level.
As a potential graduate student, the quality of education you want to attain is even more dependent on the kind of school you choose. It is incredibly important to choose an institution that is designed to help you succeed rather than weed you out.
Medium size = more personalized learning coupled with a variety of programs
With enrollment around 10,000 students, Tennessee Tech is a modestly-sized university. While some students want to go to a bigger university that is more prestigious, graduate students need a more tailored education that is both intensive and personalized. Many will find that a larger university falls short in providing a tailored learning environment on the graduate level.
On the flip side, availability of graduate programs tends to be lacking in smaller schools. However, Tennessee Tech is both small enough to have grad programs tailored for student success and large enough to have a wide array of available graduate programs for students.
Tennessee Tech faculty care about their students
One of the big advantages that Tennessee Tech brings to its students is that all of the faculty are dedicated to promoting the success of their students. Rather than aiming to "root out" students, Tech faculty desire to help each student succeed in their area of study.
Graduate school classes tend to be smaller, too, which allows Tech professors to better teach their students the material. As a former graduate student in the School of Environmental Studies, I can absolutely affirm that I was well taken care of and had an incredible learning experience while in graduate school at Tech.
Tennessee Tech is affordable and offers tons of financial assistance
Tennessee Tech in-state graduate tuition is around $8,500, while out-of-state is around $15,500, which is about half the amount of the University of Tennessee's in-state and out-of-state graduate tuition. In addition, Tennessee Tech offers significant financial assistance in the form of loans, grants, fellowships, and assistantships: https://www.tntech.edu/graduatestudies/financial/
Tennessee Tech has very affordable housing and a low cost of living
According to this site, Cookeville's cost of living is decently lower than the U.S. average. In addition, Cookeville's housing costs are even lower, with an average of $526 rent for a 1-bedroom apartment.
Tech also offers on-campus housing with prices that range from around $350 to $1100 depending on what size room you'd like and whether or not you want a roommate.
Cookeville is conveniently located
There are seven counties all within a 15 minute drive of Cookeville. In addition, it is only one hour east of Nashville, TN, two hours west of Knoxville, TN, and one and a half hours from Chattanooga, TN. Its central location between Knoxville and Nashville allows it to have a good amount of job opportunities. Some of the more technical jobs may require commuting to Oak Ridge or Nashville, but Cookeville's affordability allows for flexibility during the job hunting season. Cookeville Tennessee area is known as the Highland Rim area and Hub of the Cumberlands.
Anyone with a car can drive about fifteen to twenty minutes up the Plateau to Monterey, TN and Crossville, TN. Here there are bountiful Hardwood trees, bluff views, waterfalls, etc. If a more rolling landscape is preferable, a 10 minute drive south of Cookeville leads to Sparta, TN, which contains some of the most breathtaking rolling farmland along the way. Going North of Cookeville leads to Overton County, a place with bountiful rolling hills and mountain backdrops.
Cookeville has many stores, restaurants, and coffee shops to enjoy
There are several good restaurants in Cookeville, including Seven Senses, Crawdaddy's, India Palace, Cinco Amigos, Father Tom's, and many chain restaurants. Also, Cookeville has tons of coffee shops, such as Poets and Charity's, and donut shops, such as Ralph's, Big O's, Krispy Kreme, and Dunkin Donuts. In addition, the area is still developing and has several shopping centers where students can get supplies, essentials, clothes, groceries, and also recreational things.