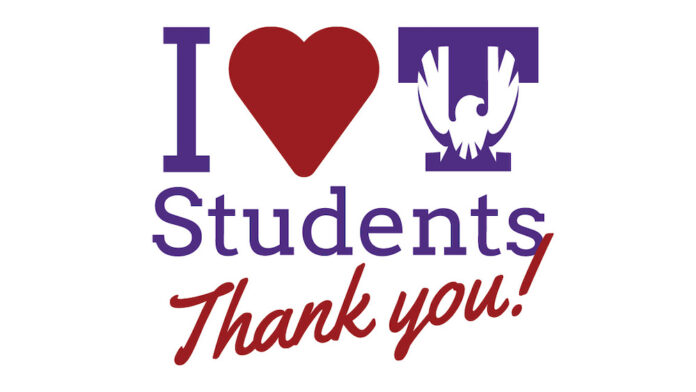 The 5th annual I Heart Tech Students fundraising initiative raised $110,051 for causes that put students first! Thank you to every Tennessee Tech employee who submitted a cause, mentioned IHTS on social media or, most of all, made a gift. Thanks to you, we can continue to offer scholarships, programs and resources that help students throughout their college journey. Visit https://1915.tntech.edu to see the final total for each cause featured.
If you'd like to be part of I Heart Tech Students next year, keep an eye on Tech Times this fall for how to submit a cause, or email giving@tntech.edu for more information.
Thank you again to the entire Golden Eagle community for making I Heart Tech Students so successful.