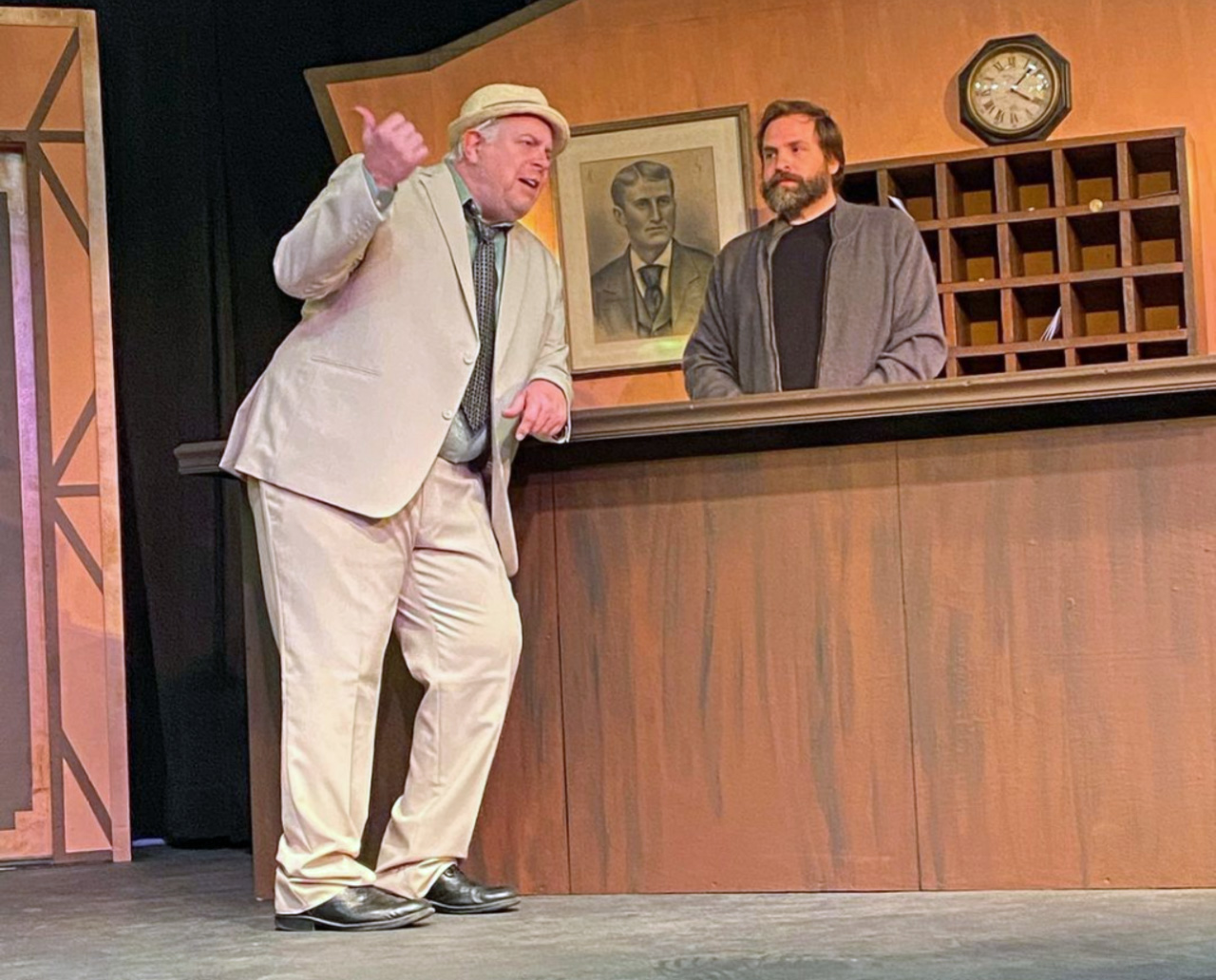 TN Tech's English Department presents the Kurt Eisen Essential Playwright Series Production — Hughie  — by Eugene O'Neill and directed by Joe Clark on February 11, 12, 13, 15, 16, 19, 20, 2021 at 8:00 p.m.; February 18, at 10:00 p.m.; and, February 20,  at 2:00 p.m. with streaming performances on February 22 and 23.
https://www.showtix4u.com/events
Tickets are $15 general admission, $12 senior citizens and $5 for all students.
Featuring Mark H, Creter as "Erie" Smith, Ryan Steele as a Night Clerk and James Lyle Alder as the Narrator.
THE STORY:  Hughie is one of Eugene O'Neill's last works. It was originally intended as part of a series of short plays, but it became the lone survivor when O'Neill destroyed the others. Set in the lobby of a seedy Time Square hotel early one morning, the characters are the hotel's gray, withdrawn night clerk and "Erie" Smith, a penny-ante gambler who has spent most of his last fifteen years at the hotel between periods of drunkenness.
Produced by special arrangement with Dramatist's Play Service, Inc.
 For further information contact the TTU Backdoor Playhouse box office  at (931) 372-6595 or go online to www.tntech.edu/bdph/. 
Sixty-sixth season of the Tech Players in the Backdoor Playhouse on the Campus of TN Tech University.