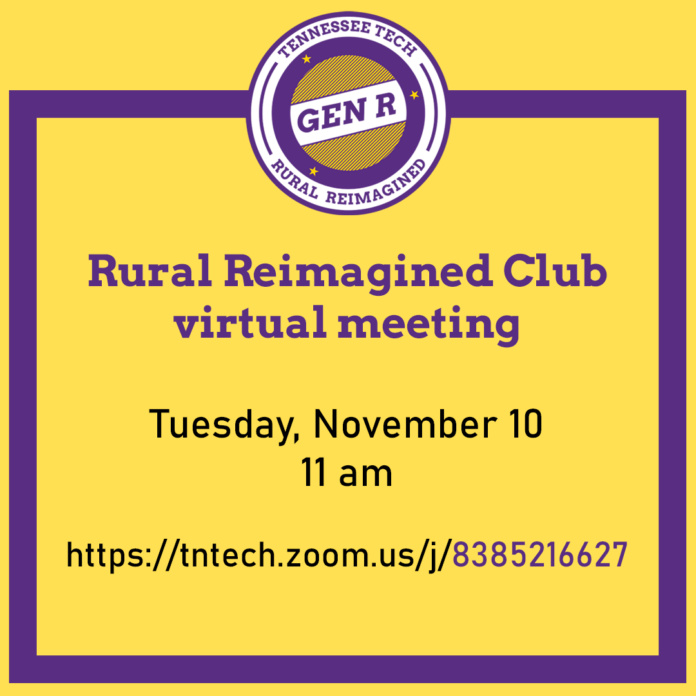 The Rural Reimagined Club will be meeting be virtually via Zoom on Tuesday, November 10th, at 11 am.
Rural Reimagined is Tennessee Tech's Grand Challenge initiative to transform rural living through science, technology, research, and entrepreneurship. We are open to ALL majors, and we hope that through our club we can help you truly become advocates for rural communities by connecting you with opportunities to serve rural areas.
We will share some exciting rural advocacy opportunities, and our guest speaker is Dr. Jeff Schaeffer, Director of the Water Center. You can join us on our Zoom meeting at this link: https://tntech.zoom.us/j/8385216627
If you have any questions, please feel free to reach out to Kester Nucum at knucum42@tntech.edu. You can also learn more about Rural Reimagined at our student page here: https://www.tntech.edu/grand-challenge/students/index.php.