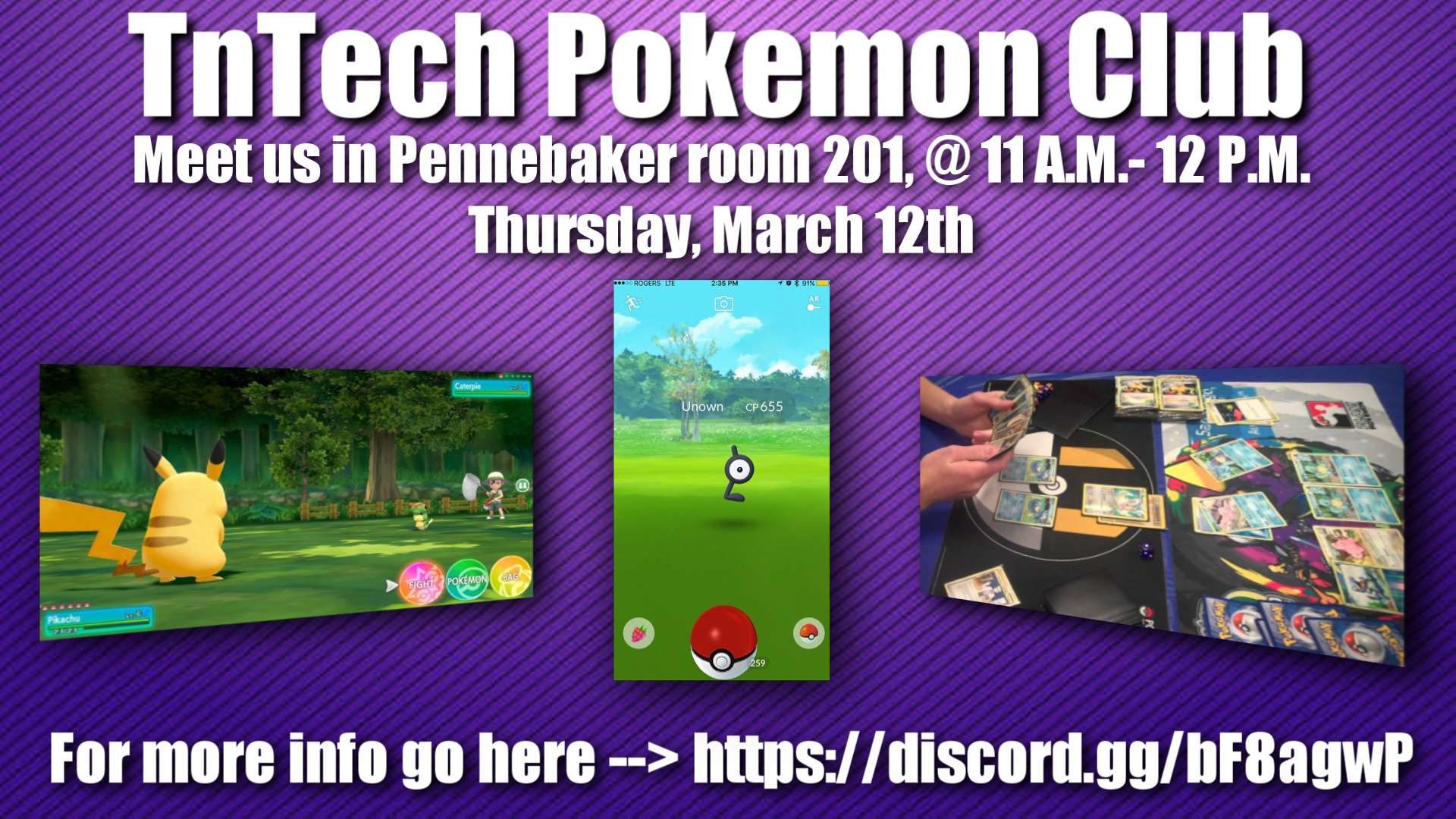 Are you interested in Pokemon? Well if you love Pokemon Go, Pokemon trading cards, or the Pokemon video games, the Pokemon Club is the place to be!
The meeting will be held today, Thursday March 12 in Pennebaker room 201 during dead hour (11A.M. to 12P.M.)
at this meeting we will be discussing our plans for the rest of the semester including: tournaments, meet ups, etc. We will also have a small Pokemon quiz where you can win Pokemon prizes! We hope to see you there!