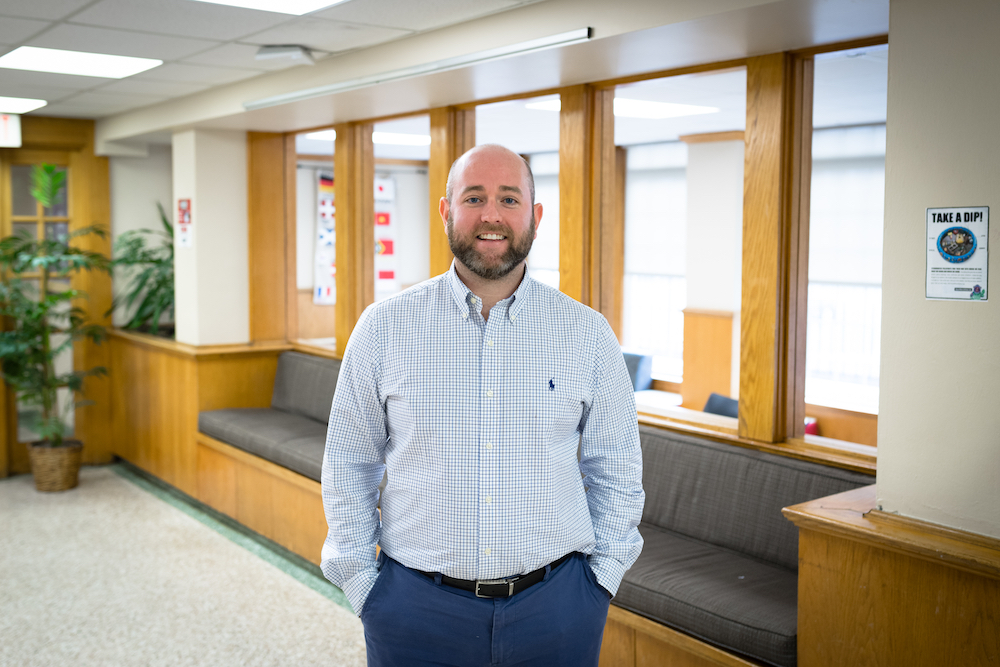 Matt Nisbet, formerly a financial associate in the College of Business and current assistant director of operations for Residential Life, has been named the first Ambassador of the Month for 2020.
"Matt is one of the most professional, respectful people I know," said economics professor Ferdinand DiFurio in his nomination letter. "He is also very dependable, knowledgeable and enthusiastic about his work at TTU."
Business instructor Larry Smith said Nisbet is a team player who works conscientiously for the students and faculty without seeking recognition.
"The Ambassador of the Month honor would be perfect for him," he said.
Fellow instructor Donna Smith said recognizing Nisbet as the Ambassador of the Month would be perfect.
"Matt's tireless and wholehearted support of students and the entire College of Business is outstanding but often behind the scenes," she said.
Business professor Curtis Armstrong said that Nisbet is an excellent example of an administrator with a servant's heart.
"He is constantly committed to helping those he serves," he said.
Clay Wesley, associate director of the College of Business' Student Success Center, said Nisbet is the most consistent, integrity-filled professional he has ever been on a team with.
"He does things the right way, is constantly looking for ways to improve process and is never self-promoting," he said. "He has helped me out of a jam (self-inflicted, usually) many times. Most people (like me) have no idea of all the processes needed to be completed correctly to keep the records clean and bills paid. No matter what mess someone has made, I have never seen or heard Matt be anything but positively professional in getting it fixed. And he doesn't mind training us better for next time."
As Ambassador of the Month, Nisbet received a letter of recognition, a signed certificate and a reserved parking space on campus for one month.