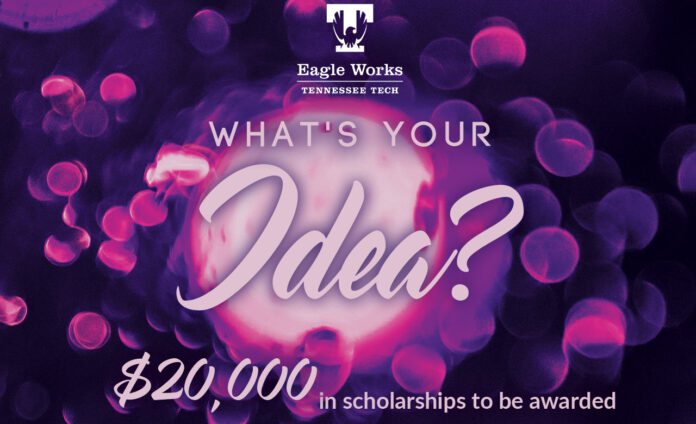 Eagle Works registration is now open! Join students from programs across campus to compete for awards totaling $20,000! Eagle Works is a Shark Tank-style competition focusing on innovation & entrepreneurship, problem solving, creative thinking, and teamwork!
The competition is open to all Tech students from all programs of study. You can join alone or form a team to compete. This year's competition preliminary round will be held on Friday, April 3 at 6 p.m., with the final round on Saturday, April 18!
The spring semester kickoff and informational session will be Wednesday, Jan. 29, at 5 p.m. in the iMakerspace (3rd floor of Volpe Library). Join us for FREE FOOD, giveaways, and to find out how to get involved! After 4:30, the iMakerSpace is accessible via the North Stairwell (past the myTECH Helpdesk).
For more information and to register for the competition, visit www.tntech.edu/eagleworks or email akruszka@tntech.edu.