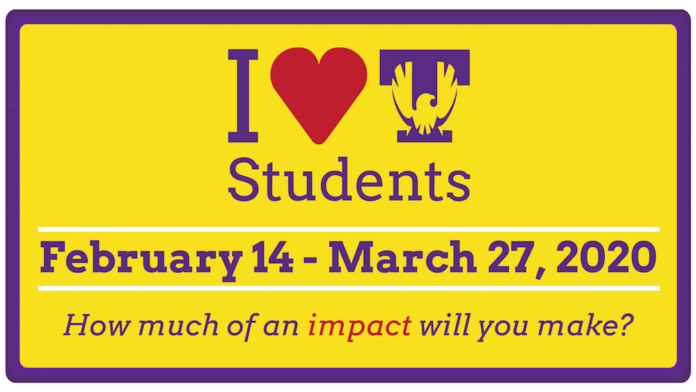 We are one week in to the "I Heart Tech Students" faculty/staff giving campaign, and so far, 221 Tech employees have made a gift! Thank you!
This year's "I Heart Tech Students" faculty/staff campaign focuses on five programs that keep students enrolled: Tech's Accessible Education Center, Counseling Center, Eagle Assistance Grant, Food Pantry, and Veterans Center.
Visit https://dayofgiving.tntech.edu/campaigns/tennessee-tech-day-of-giving to learn more about the five areas of focus through our "I Heart Tech Students" video series or to make a gift.
No student should have to leave Tech because of a financial, physical, or emotional challenge. Help us ensure that the students enrolled today become proud graduates. Wings Up!