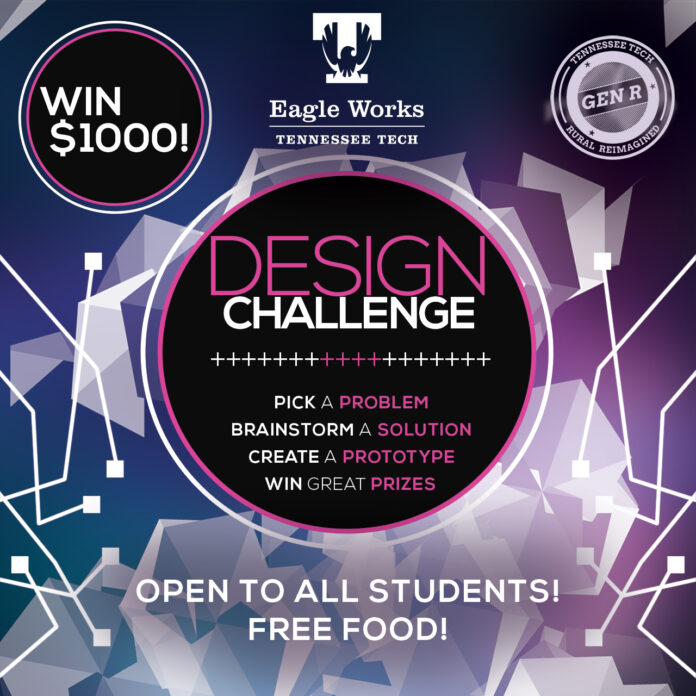 Eagle Works Challenges return this month with the Design Challenge and a chance at a $1,000 scholarship! This is also a Rural Reimagined event and an opportunity to get involved with the Grand Challenge!
Come get a crash course in Design Thinking, a five step process that can be used for any kind of problem! You'll work alone or in a team to pick a problem and prototype a solution – this will be a great start to getting ready for the Eagle Works competition in April! This will help build problem-solving and teamwork skills. Can't think of a problem you want to solve? We'll give you some ideas!
Full details are on the Eagle Works website!
The Design Challenge will be at 5 p.m. on Wednesday, Feb. 12 in RUC 282. Teams will present their prototypes and ideas to a panel of judges starting at 7:30 p.m.