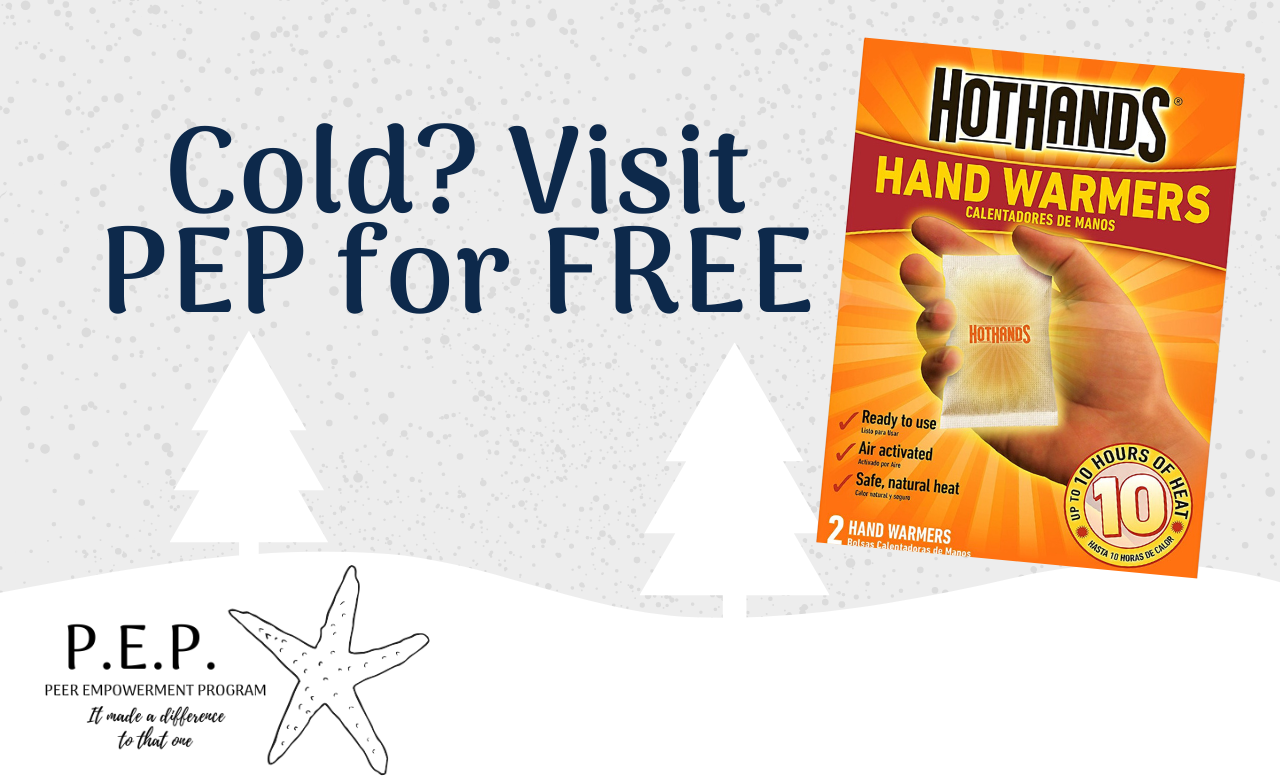 The Peer Empowerment Program (P.E.P.) is handing out Hot Hands hand warmers to welcome students back from holiday break!
PEPs will be handing out hand warmers on four different dates and locations in January:
Tuesday, 1/21, 7:30-9am in Centennial Plaza
Wednesday, 1/22, 7:30-9am in the Quad
Monday, 1/27 7:30-9am in front of the Library
Tuesday . 1/28 10:45am – 12:15 in Centennial Plaza
Come meet the PEPs and get a free hand warmer!