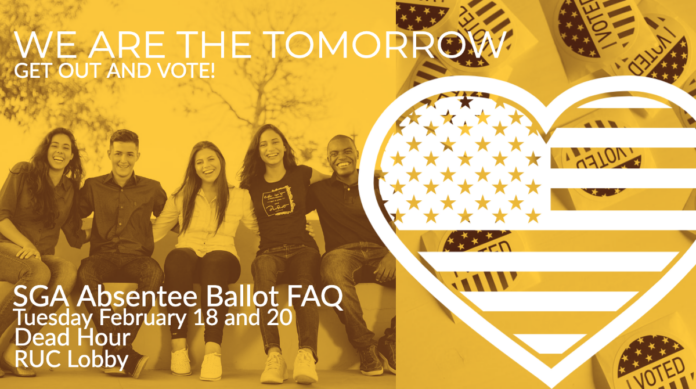 The Student Government Association will be holding an Absentee Ballot FAQ session in the RUC on February 18 and 20 during dead hour! We are really trying to push students to use their right to vote and have their voices heard even when they aren't in their home county or state.
During this tabling event we will be helping students fill out the form to request an absentee ballot from their county or state's election commission. We will provide step by step instructions on how to fill out this form. It shouldn't take long for you to get your absentee request sent in so that you can vote!
Contact Aaron Lay, Student Government Association Secretary of State, at atlay42@students.tntech.edu for more information.