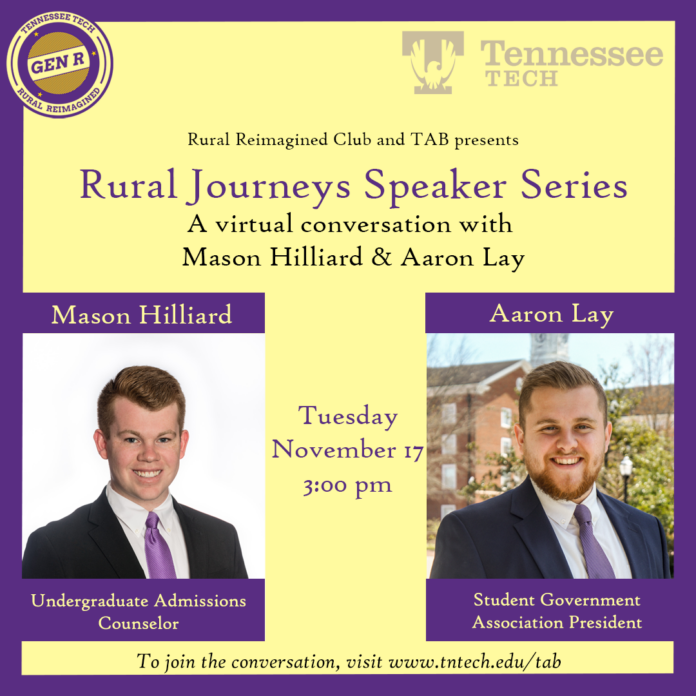 The Rural Reimagined Club and TAB is proud to announce our final Rural Journeys Speaker Series session for this semester. Our third virtual conversation will be on Tuesday, November 17th at 3pm. Mason Hilliard and Aaron Lay will be sharing their stories serving as leaders at Tennessee Tech. 
Mason is currently an admissions counselor in the Office of Admissions at Tennessee Tech. Born and raised in Greenfield, Weakley County, Tennessee, he graduated from Tech in Fall 2019 with a major in Political Science and a double minor in History and Communication Studies. He has served the Tech community as a Student Orientation Leader, President of the Student Government Association, and Student Trustee.
Aaron is a junior at Tennessee Tech from Madisonville, Tennessee, majoring in Agriculture Communications with a minor in Political Science. He currently serves as Student Body President in the Student Government Association. Upon graduating, he aspires to work in legislative affairs on Capitol Hill before going to law school to practice agriculture and environmental law.
If you're interested in hearing these two speak, go to www.tntech.edu/tab