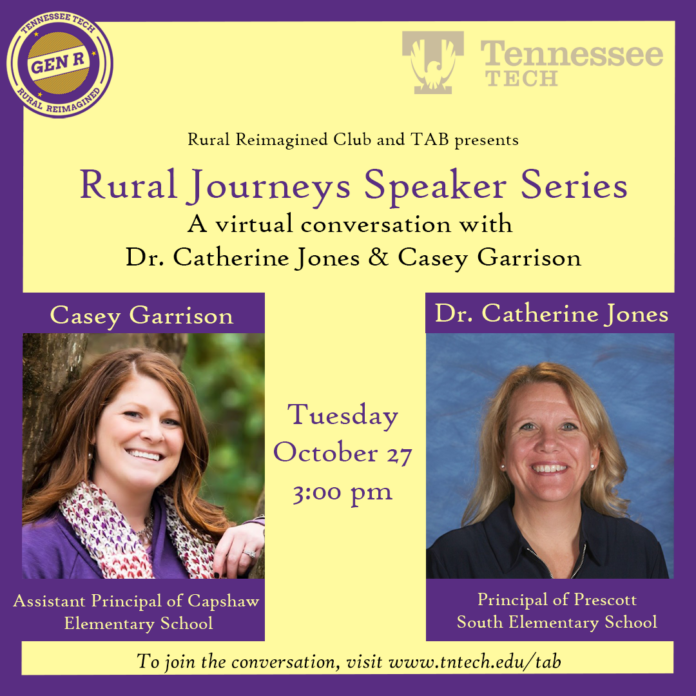 The Rural Reimagined Club and TAB is proud to announce part two of our Rural Journeys Speaker Series for this semester. Our second virtual conversation will be on Tuesday, October 27th at 3pm. Dr. Catherine Jones and Casey Garrison will both be speaking about their experience in rural education.
Dr. Jones is the current Principal at Prescott South Elementary (PSES), a Tennessee STEM Designated School. She has been working with STEM practices since 2012 when PSES participated in a major STEM grant partnering with the Oakley STEM Center and Prescott South Middle School (PSMS).
Casey Garrison spent her first 16 years as a middle school science educator and assistant principal at PSMS, where she developed and implemented additional STEAM-specific encore courses based on student inventories, resulting in PSMS earning their TN STEM School Designation. This year, Casey is Capshaw Elementary's Assistant Principal.
If you're interested in hearing these two speak, go to www.tntech.edu/tab and click on the link to the series provided on the page.