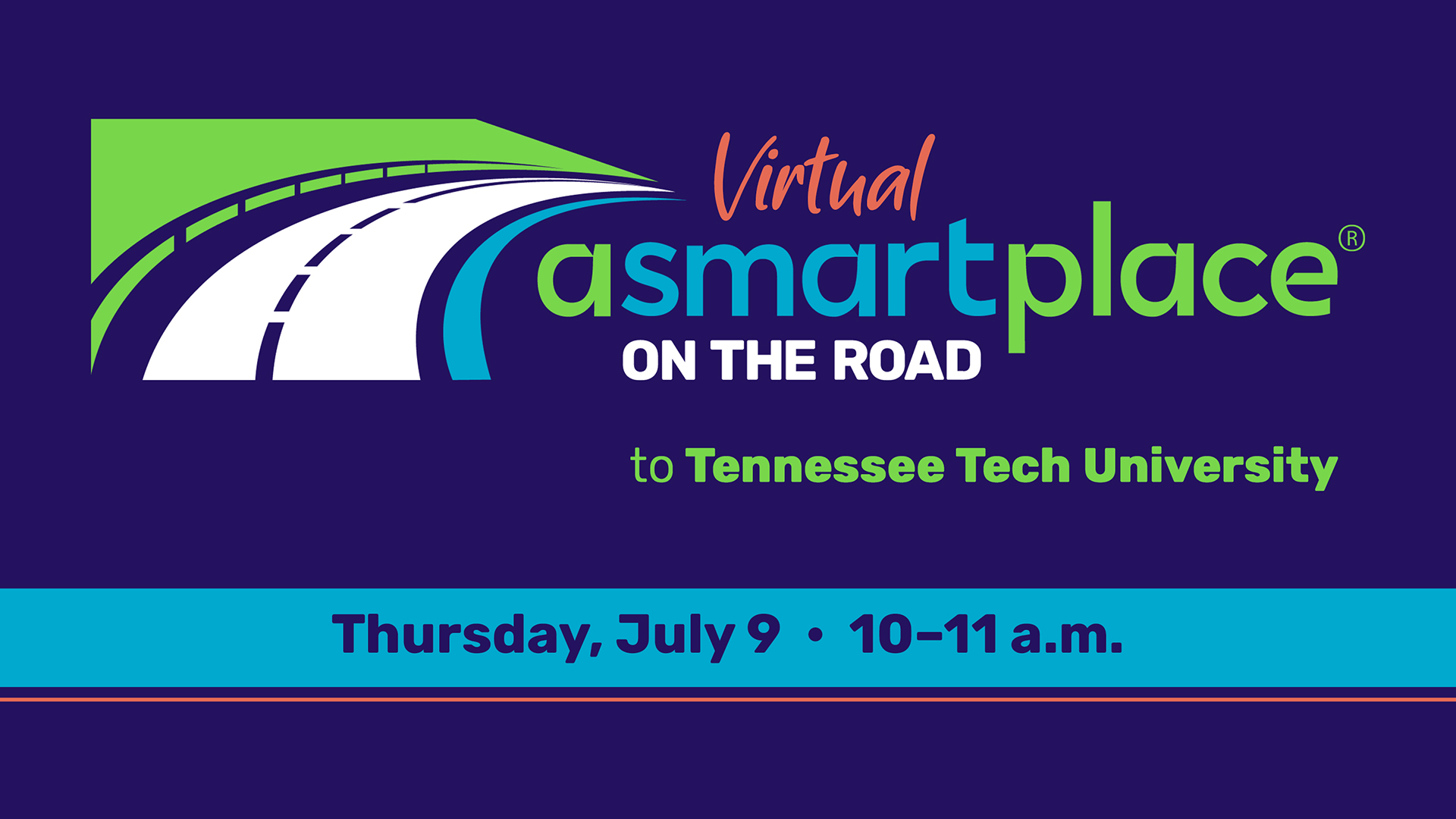 Join us for a virtual recruiting event via Zoom with Huntsville employers! ASmartPlace on the Road to Tennessee Tech is a virtual meet and greet connecting students with employers. ASmartPlace representative Katelyn Sides Baker will speak about what it is like to live, work, & play in the Rocket City. Afterwards, 15-20 Huntsville employers will speak to you about their company and what roles they are seeking to fill.
Employers are seeking individuals for internships, co-op's and even full-time positions. Students that attend the virtual session will be given a sheet at the end of the event with contact information for each of the participating employers.
Event Details:
Thursday, July 9th, at 10 AM (CDT)
Zoom Webinar (Zoom info will be emailed to you the day before the event)
REGISTER through your Handshake account at:
(You must register at the link above to receive Zoom access information)
https://tntech.joinhandshake.com/events/517477/share_preview
Don't miss this opportunity to meet Huntsville employers!
This event is hosted by the Huntsville/Madison County Chamber and the Center for Career Development.
Center for Career Development
career@tntech.edu