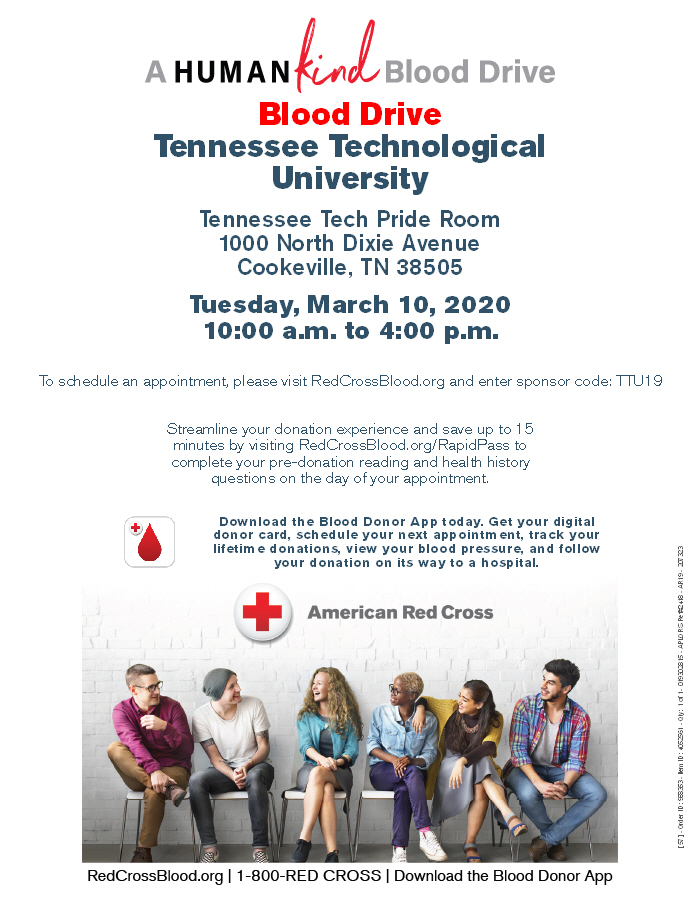 The Red Cross Blood Drive will be from 10 a.m. to 4 p.m., Tuesday, March 10, in the Roaden University Center Multipurpose Room.
"Who Can You Help by Donating Blood" from RedCrossBlood.org:
"Every day, blood donors help patients of all ages: accident and burn victims, heart surgery and organ transplant patients, and those battling cancer. In fact, every two seconds, someone in the U.S. needs blood."
Please sign up now to help save lives and give back to the community.
To schedule an appointment please visit RedCrossBlood.org and enter sponsor code: TTU19