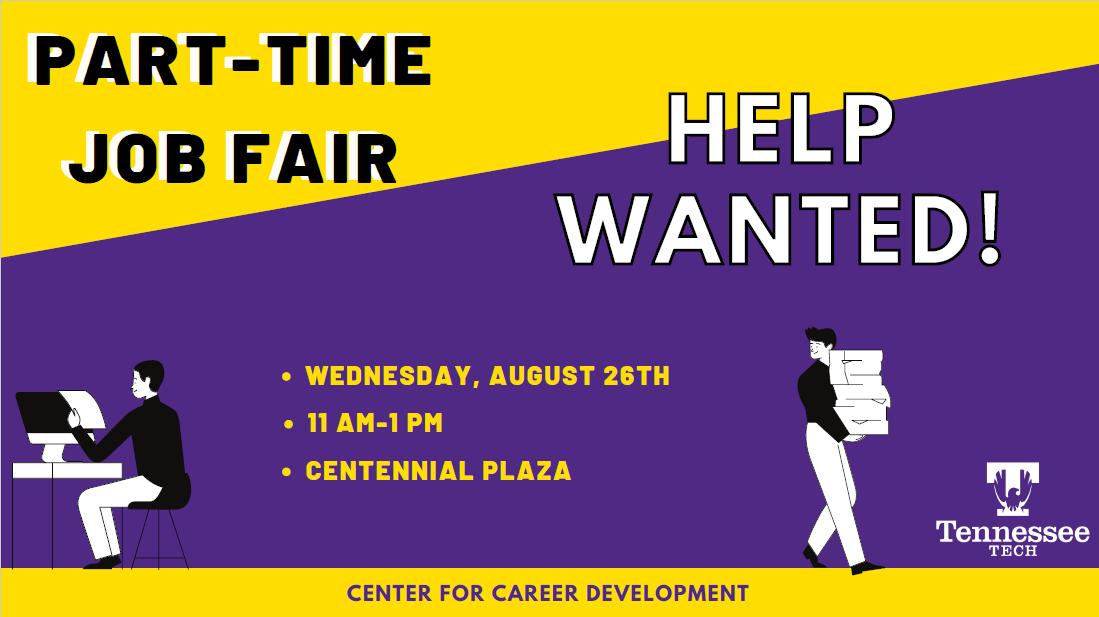 Are you interested in a part-time position during the semester? You don't want to miss our Part-time Job Fair!  Join us on Wednesday, August 26 for the Part-time Job Fair from 11 a.m. – 1 p.m. on Centennial Plaza! Bring lots of resumes and be prepared to discuss your qualifications with both on-campus and local employers. All majors are invited to participate! All participants will be required to follow Campus Return to Tech Guidelines in regards to social distancing and face coverings.
Employers Scheduled to Participate: Academy Distribution Center, First Freedom Bank, The Fit, Cumberland Container, Stonecom Radio, DelMonaco Winery & Vineyards, Taco Bell, Wilson Sporting Goods, Lux Boutiques, Twin Lakes, New Students and Family Programs, and Buffalo Wild Wings!  See you on the Plaza!
*In the event of inclement weather, the job fair will be held in the Roaden University Center Multipurpose Room.
Center for Career Development | career@tntech.edu