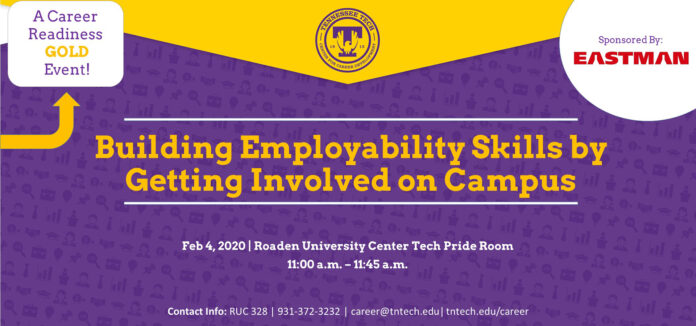 Join the Center for Career Development on Tuesday, Feb. 4, beginning at 11:00 a.m. in the Roaden University Center Tech Pride Room (1st floor) for this Gold Career Readiness Workshop! Learn the importance of being involved on campus and how building your skills transitions into the workplace.
This event is open to all students in all majors and counts towards the Gold Career Readiness Certificate for freshman and sophomore students. Bring your Eagle Card for a quick sign-in.
https://tntech.joinhandshake.com/events/423511/share_preview
Career Readiness Workshops are hosted by the Center for Career Development.
931-372-3232