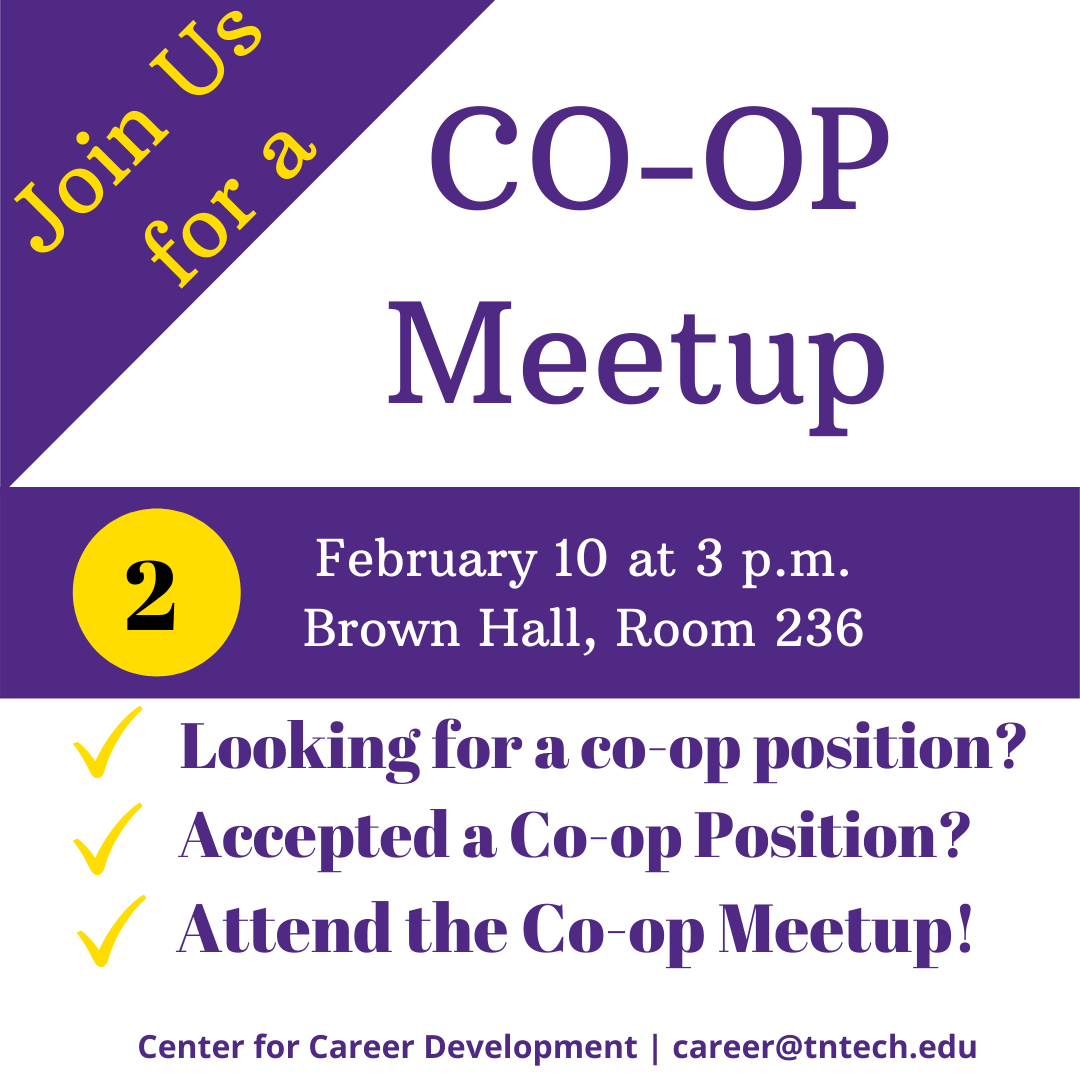 Are you interested in Co-op? Have you already accepted a Co-op position for summer 2020? Be sure you attend the Co-op Meetup Feb. 10 in Brown Hall 236 at 3 p.m.
Any student interested in accepting a Cooperative Education position OR has already accepted a position with an employer will need to attend a Co-op Meetup. The Co-op Meetup will explain the eligibility guidelines for enrolling in the Cooperative Education Program, which went into effect July 1, 2019 for all students.
The new eligibility guidelines can be found at: Co-op Eligibility
Bring your Eagle Card for quick sign-in.
Remaining Co-op Meetup Dates for the Spring Semester:
• February 25th at 11am in BRWN236
• March 11 at 3pm in BRWN 236
Center for Career Development
Cooperative Education Office
career@tntech.edu
(931) 372-3232