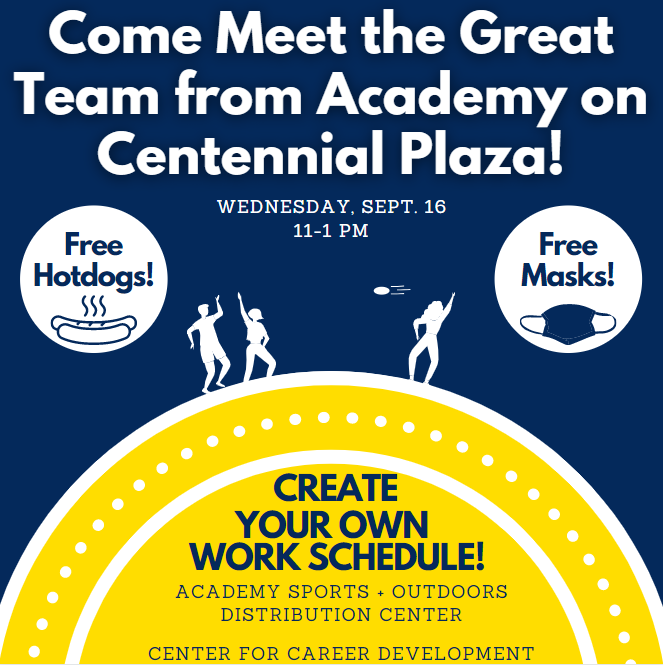 Academy Day is Wednesday, Sept. 16th from 11 a.m. to 1 p.m. on Centennial Plaza!
Academy Sports + Outdoors Distribution Center Recruiters are back on campus and they want YOU to Make your Own Schedule! Academy Distribution Center LOVES Tennessee Tech students and they are offering flexible shifts to our students. Don't miss the chance to drop by Centennial Plaza next Wednesday, Sept. 16 from 11am to 1pm to chat with them about their part-time opportunities PLUS grab a FREE HOT DOG and some Academy swag!
*In the event of inclement weather, this event will be held in the RUC Multipurpose Room.
This event is hosted by the Center for Career Development | career@tntech.edu | 931-372-3232