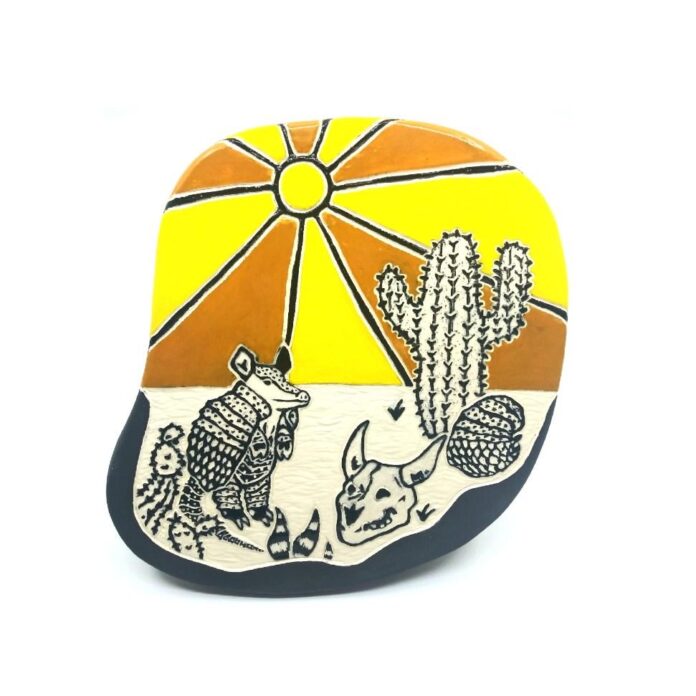 "Groovy Glyphs: A Creature Feature", Kiki Dunham Senior Thesis Exhibition
Senior Thesis Exhibition for Bachelor of Fine Arts in Clay
School of Art, Craft, and Design candidate Kiki Dunham presents their final work in their BFA Thesis Exhibition, "Groovy Glyphs: A Creature Feature", opening Wednesday, Nov. 25, 2020 in the Appalachian Center for Craft Front Gallery. Their senior thesis show displays their ceramic and illustration skills learned throughout their time in the Arts program at TTU. The show consists of ceramic handbuilt wall hangings that tell a story. The designs, as Dunham describes, "are meant to be lively, fun, and most importantly, entertaining".  Through the use of underglazes, heavy carving and selective glazing, they create pieces with depth, that are visually interesting and pushed beyond the expected norm.  Exhibit dates: Nov. 25-Dec. 8, 2020.
https://www.tntech.edu/fine-arts/art/news.php
Contact The School of Art, Craft & Design for more information: 931-372-3738.