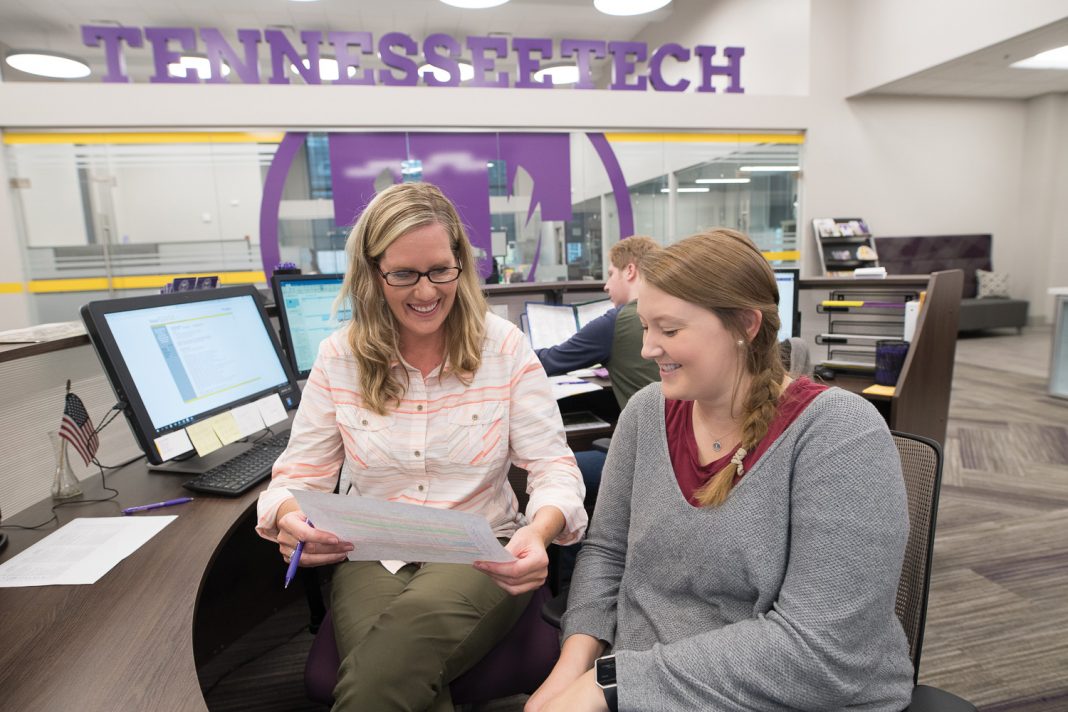 One of Tennessee Tech's oldest and most historic buildings is open again for business. The Jere Whitson Building, which originally housed the university library, has been transformed into a campus visitor and welcome center.
With more than 27,000 square feet of usable space, the building is now home to the offices of admissions, financial aid, advisement, academic services, records and registration, new student and family programs, and military and veteran affairs.
Consolidation of these offices into one space makes it easier on students who need assistance, and provides important navigation help for incoming students and their families.
Additionally, the Backdoor Playhouse occupies the entire basement of the three-floor building. A new presentation area is located on the main floor, and the Eagles Wings Veterans Student Center is located on the third floor.
Renovation of the building began in April 2016. It was originally built in 1949 and named for Jere Whitson, one of the founders of Dixie College.